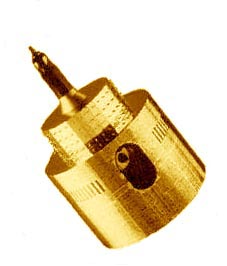 View XML
Meteosat Geostationary Satellites First Generation: Water vapour infra-red wavelength images over Europe and North Atlantic (Jan 2000-Aug 2003)
Update Frequency:
Not Planned
Latest Data Update:
2004-10-13
Publication State:
Published
Publication Date:
2000-12-10
Dataset Size:
19.57K Files | 4GB
---
Abstract
Meteosat-7 and its predecessors were the first generation of earth observation dedicated geostationary satellites located at 36000 km above the intersection of the Equator and the Greenwich Meridian. Although superseded by MSG-1 (renamed Meteosat-8) in 2005, Meteosat-7 remained as back-up at 0o longitude until 14th June 2006. Meteosat-7 will be moved to 63oE longitude to continue coverage of the Indian Ocean and take over from Meteosat-5.
Meteosat-7 was launched by the European Space Agency and operated by Eumetsat.
This dataset contains water vapour images from Meteosat Geostationary Satellites First Generation satellites over Europe and the North Atlantic.
Abbreviation: Not defined
Keywords: MSG, water vapour, Satellites, Europe, North Atlanic
---
Details
Previous Info:

No news update for this record

Previously used record identifiers:

No related previous identifiers.

Access rules:
Data lineage:

The Data held at the BADC are images of that portion of the Meteosat view field encompassing Northern Atlantic, Europe and North Africa, in all available channels (visible, thermal and water vapour infra-red bands). From 11th of November 1999 until 31st October 2002 these images were daily mirrored from the Meteosat archive at the University of Nottingham. The images include zooms of Northern Atlantic and Europe in the visible band and are provided in JPEG format.

Images were received in this way until a technical fault at Nottingham resulted in the service being suspended.

Full-disc images of the Meteosat view field were subsequently received from the Eumetsat archive in Germany. Jpeg images covering Northern Atlantic, Europe and North Africa have been obtained from EUMETSAT to fill the gap in the archive between October 2002 and August 2003.

Data Quality:

Operational satellite data.

File Format:

Images are JPG formatted
Related Documents
No documents related to this record were found.
Process overview
This dataset was generated by a combination of instruments deployed on platforms and computations as detailed below.
Instrument/Platform pairings
Mobile platform operations
Computation Element: 1
| | |
| --- | --- |
| Title | Meteosat Geostationary Satellites First Generation water vapour imagery |
| Abstract | Visible imagery images derived from Meteosat Geostationary Satellites First Generation water vapour or METEOSAT-7. |
| Input Description | None |
| Output Description | None |
| Software Reference | None |
long_name: Visible Imagery
gcmd_url: http://vocab.ndg.nerc.ac.uk/term/P141/4/GVAR0925
gcmd_keyword: Visible Imagery
names: Visible Imagery, http://vocab.ndg.nerc.ac.uk/term/P141/4/GVAR0925
Co-ordinate Variables