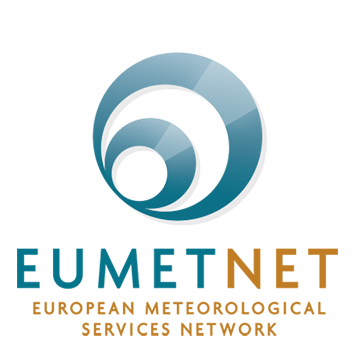 View XML
EUMETNET E-PROFILE: ceilometer cloud base height and aerosol profile data from FMI's Vaisala CL31 instrument deployed at Vaasa Lentoasema, Finland
Latest Data Update:
2023-06-15
Publication State:
Published
Publication Date:
2022-01-12
Dataset Size:
471 Files | 2GB
---
Abstract
Daily concatenated files of ceilometer cloud base height and aerosol profile data from Finnish Meteorological Institution (FMI)'s Vaisala CL31 deployed at Vaasa Lentoasema, Finland.
These data were produced by the EUMETNET's E-PROFILE processing hub as part of the ceilometer and lidar network operated as part of the by EUMETNET members. This network covers most of Europe with additional sites worldwide.
The site has a corresponding WMO Integrated Global Observing System (WIGOS) id: 0-246-0-101462.
See online documentation for link to station details in the Observing Systems Capability Analysis and Review (OSCAR) Tool.

EUMETNET is a grouping of 31 European National Meteorological Services that provides a framework to organise co-operative programmes between its Members in the various fields of basic meteorological activities. One such programme is the EUMETNET Profiling Programme: E-PROFILE. See EUMETNET page linked from this record for further details of EUMETNET's activities.
Citable as:
Finnish Meteorological Institution; EUMETNET (2022): EUMETNET E-PROFILE: ceilometer cloud base height and aerosol profile data from FMI's Vaisala CL31 instrument deployed at Vaasa Lentoasema, Finland. NERC EDS Centre for Environmental Data Analysis,
date of citation
.
https://catalogue.ceda.ac.uk/uuid/78410c23143f481a8369fdaa9523a27c
Abbreviation: Not defined
Keywords: E-PROFILE, ceilometer measurements
---
Details
Previous Info:

No news update for this record

Previously used record identifiers:

No related previous identifiers.

Access rules:

Access to these data is available to any registered CEDA user. Please Login or Register for an account to gain access.

Use of these data is covered by the following licence:

https://artefacts.ceda.ac.uk/licences/cuncgl

. When using these data you must cite them correctly using the citation given on the CEDA Data Catalogue record.

Data lineage:

Data were collected by instrument and transmitted to the central E-PROFILE processing hub at the UK's Met Office before preparation and delivery to the Centre for Environmental Data Analysis (CEDA). CEDA then produces daily concatenated files before ingestion into the CEDA Archive.

Data Quality:

The data are provided as-is with no quality control undertaken by the Centre for Environmental Data Analysis (CEDA). The data suppliers have not indicated if any quality control has been undertaken on these data.

File Format:

Data are netCDF formatted.
Process overview
This dataset was generated by instruments deployed on platforms as listed below.
Instrument/Platform pairings
units: m
standard_name: altitude
var_id: altitude
long_name: Altitude above sea level
units: m
long_name: Altitude of measurement station
var_id: station_altitude
var_id: quality_flag
long_name: Attenuated Backscatter Quality flag
long_name: Attenuated Backscatter at wavelength 0
units: 1E-6*1/(m*sr)
var_id: attenuated_backscatter_0
units: m
long_name: Cloud Base Height above ground level
var_id: cloud_base_height
units: 1
long_name: Cloud amount in octa
var_id: cloud_amount
units: degree_north
var_id: latitude
long_name: Latitude for each measurement
units: degree_east
var_id: longitude
long_name: Longitude for each measurement
var_id: start_time
long_name: Start time (UTC) of the measurements
units: 1E-6*1/(m*sr)
long_name: Uncertainties for Attenuated Backscatter at wavelength 0
var_id: uncertainties_att_backscatter_0
units: m
long_name: Uncertainties for Cloud Base Height
var_id: cbh_uncertainties
units: m
long_name: Vertical Visibility
var_id: vertical_visibility
units: nm
long_name: Wavelength of Laser for channel 0
var_id: l0_wavelength
Co-ordinate Variables
standard_name: time
var_id: time
long_name: End time (UTC) of the measurement
units: degrees_north
standard_name: latitude
long_name: Latitude of measurement station
var_id: station_latitude
units: degrees_east
standard_name: longitude
long_name: Longitude of measurement station
var_id: station_longitude