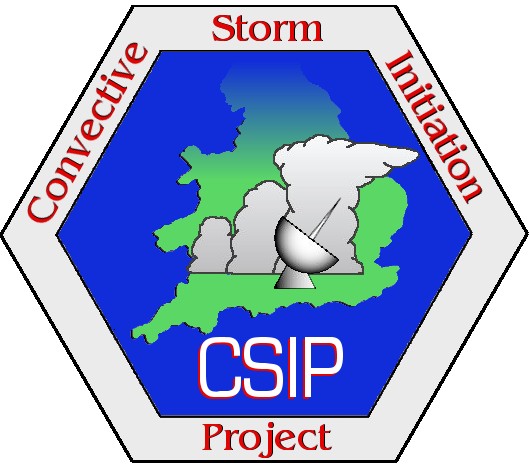 View XML
Convective Storm Initiation Project (CSIP) field campaign, 2005: Vertical wind profile data from the Universities' Facility for Atmospheric Measurement's (UFAM) 1290mhz Degreane Mobile Wind Profiler from Linkenholt, Hampshire, UK
Update Frequency:
Not Planned
Latest Data Update:
2013-03-25
Publication State:
Published
Publication Date:
2006-08-17
Dataset Size:
85.53K Files | 5GB
---
Abstract
The University of Wales, Aberystwyth 1290 MHz mobile wind profiler, deployed as part of a suite of instrument from Universities' Facility for Atmospheric Measurements (UFAM), was sited at Linkenholt, Hampshire, UK, for the duration of the Convective Storm Initiation Project (CSIP)'s main field campaign. The instrument was operated throughout the campaign, producing vertical profiles of wind speed and direction (horizontal and vertical components), signal to noise ratio and spectral width measurements from 2nd June to 1st September 2005. This instrument is now referred to as the University of Manchester mobile wind profiler (man-radar-1290mhz).
Citable as:
Norton, E.G. (2006): Convective Storm Initiation Project (CSIP) field campaign, 2005: Vertical wind profile data from the Universities' Facility for Atmospheric Measurement's (UFAM) 1290mhz Degreane Mobile Wind Profiler from Linkenholt, Hampshire, UK. NCAS British Atmospheric Data Centre,
date of citation
.
https://catalogue.ceda.ac.uk/uuid/79f6e3dd5b2ec532164f5e646f03b850
Abbreviation: Not defined
Keywords: UFAM, NCAS, AMF, radar, wind profiler, boundary layer wind profiler, turbulence, thermals, boundary layer structure, radar wind profiler, Doppler radar, UHF radar, 'Clear' air radar, morning transition, convective boundary layer, mixed layer, entrainment zone, transitional boundary layer, nocturnal boundary layer, lower level jet, nocturnal jet, weather fronts, sting jets
---
Details
Previous Info:

No news update for this record

Previously used record identifiers:

http://badc.nerc.ac.uk/view/badc.nerc.ac.uk__ATOM__ACTIVITY_f01e044c-e870-11e1-923c-00163e251233

Access rules:
Data lineage:

Data were collected by the Universities' Facility for Atmospheric Measurement (UFAM) mobile wind profiler instrument, prepared by the instrument scientist and delivered to the BADC for archiving.

Data Quality:

Research data

File Format:

Data availability and file format

Raw data are stored as binary files

The processed data are stored in NetCDF and NASA-Ames formats.
Related Documents
No documents related to this record were found.
Process overview
This dataset was generated by instruments deployed on platforms as listed below.
Instrument/Platform pairings
long_name: Spectral Width
names: Spectral Width
var_id: altitude
standard_name: altitude
long_name: altitude above the ground
units: m
units: 1
var_id: validation_1
long_name: data reliability flag (0 = invalid data 1 = valid) of beam 1 (from the back panel)
units: 1
var_id: validation_2
long_name: data reliability flag of beam 2 (0 = invalid data 1 = valid) (from the side panel)
units: degree
long_name: direction the wind is from
var_id: wind_from_direction
standard_name: wind_from_direction
var_id: eastward_wind
standard_name: eastward_wind
units: m s-1
long_name: eastward wind component
units: dB
var_id: signal_to_noise_ratio_minimum
long_name: minimum signal to noise ratio of the three beams
var_id: northward_wind
standard_name: northward_wind
long_name: northward wind component
units: m s-1
var_id: validation
long_name: overall data reliability flag (0 = invalid data 1 = valid)
units: 1
units: dB
var_id: signal_to_noise_ratio_of_beam_1
long_name: signal to noise ratio of beam 1 (back panel)
units: dB
var_id: signal_to_noise_ratio_of_beam_2
long_name: signal to noise ratio of beam 2 (side panel)
long_name: signal to noise ratio of beam 3 (the vertical beam from the central panel)
units: dB
var_id: signal_to_noise_ratio_of_beam_3
long_name: vertial wind component
units: m s-1
var_id: upward_air_velocity
standard_name: upward_air_velocity
var_id: spectral_width_of_beam_1
long_name: width of beam 1 (from the back panel)
units: m
var_id: spectral_width_of_beam_2
long_name: width of beam 2 (from the side panel)
units: m
long_name: width of beam 3 (the vertical beam from the central panel)
units: m
var_id: spectral_width_of_beam_3
var_id: wind_speed
standard_name: wind_speed
units: m s-1
long_name: wind speed
Co-ordinate Variables
var_id: time
standard_name: time
long_name: Time offset from base time
units: degree_north
long_name: instrument latitude
var_id: latitude
standard_name: latitude
var_id: longitude
standard_name: longitude
units: degree_east
long_name: instrument longitude