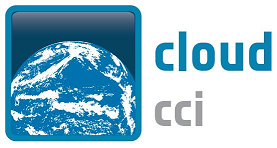 View XML
ESA Cloud Climate Change Initiative (Cloud_cci): MODIS-AQUA monthly gridded cloud properties, version 2.0
Update Frequency:
Not Planned
Latest Data Update:
2020-03-19
Publication State:
Published
Publication Date:
2017-04-02
Dataset Size:
149 Files | 26GB
---
Latest Info:
2017-09-01:
The data here are a subset of the MODIS-Aqua v2.0 products produced by the ESA Cloud CCI available from http://www.esa-cloud-cci.org/?q=data_download. The full dataset is collectively referenced by the following DOI: Stengel, Martin; Sus, …
Read More
Abstract
The Cloud_cci MODIS-Aqua dataset was generated within the Cloud_cci project (http://www.esa-cloud-cci.org) which was funded by the European Space Agency (ESA) as part of the ESA Climate Change Initiative (CCI) programme (Contract No.: 4000109870/13/I-NB). This dataset is one of the 6 datasets generated in Cloud_cci; all of them being based on passive-imager satellite measurements. This dataset is based on MODIS (onboard Aqua) measurements and contains a variety of cloud properties which were derived employing the Community Cloud retrieval for Climate (CC4CL) retrieval system. The core cloud properties contained in the Cloud_cci MODIS-Aqua dataset are cloud mask/fraction, cloud phase, cloud top pressure/height/temperature, cloud optical thickness, cloud effective radius and cloud liquid/ice water path. Spectral cloud albedo is also included as experimental product. Level-3C product files contain monthly averages and histograms of the mentioned cloud properties together with propagated uncertainty measures.
Citable as:
Stengel, M.; Sus, O.; Stapelberg, S.; Schlundt, C.; Poulsen, C.A.; Hollmann, R. (2017): ESA Cloud Climate Change Initiative (Cloud_cci): MODIS-AQUA monthly gridded cloud properties, version 2.0. Centre for Environmental Data Analysis,
date of citation
.
https://catalogue.ceda.ac.uk/uuid/7dd46ee62153409f8e1b2b7b251177c1
Abbreviation: Not defined
Keywords: ESA, CCI, Clouds
---
Details
| | |
| --- | --- |
| Previous Info: | 2017-09-01 The data here are a subset of the MODIS-Aqua v2.0 products produced by the ESA Cloud CCI available from http://www.esa-cloud-cc… Show More 2017-09-01 The data here are a subset of the MODIS-Aqua v2.0 products produced by the ESA Cloud CCI available from http://www.esa-cloud-cci.org/?q=data_download. The full dataset is collectively referenced by the following DOI: Stengel, Martin; Sus, Oliver; Stapelberg, Stefan; Schlundt, Cornelia; Poulsen, Caroline; Hollmann, Rainer (2017): ESA Cloud Climate Change Initiative (ESA Cloud_cci) data: Cloud_cci MODIS-Aqua L3C/L3U CLD_PRODUCTS v2.0, Deutscher Wetterdienst (DWD), DOI:10.5676/DWD/ESA_Cloud_cci/MODIS-Aqua/V002 Show Less |
| Previously used record identifiers: | No related previous identifiers. |
| Access rules: | |
| Data lineage: | The data here form a subset of the ATSR2-AATSR v2.0 products produced by the ESA Cloud CCI, a copy of which has been supplied to the Centre for Environmental Data Analysis in the context of the ESA CCI Open Data Portal Project. The full dataset is collectively referenced by the following DOI: Stengel, Martin; Sus, Oliver; Stapelberg, Stefan; Schlundt, Cornelia; Poulsen, Caroline; Hollmann, Rainer (2017): ESA Cloud Climate Change Initiative (ESA Cloud_cci) data: Cloud_cci MODIS-Aqua L3C/L3U CLD_PRODUCTS v2.0, Deutscher Wetterdienst (DWD), DOI:10.5676/DWD/ESA_Cloud_cci/MODIS-Aqua/V002 |
| File Format: | Data are in NetCDF format |
long_name: Clouds
gcmd_url: http://vocab.ndg.nerc.ac.uk/term/P041/4/H333
gcmd_keyword: EARTH SCIENCE > Atmosphere > Clouds
names: http://vocab.ndg.nerc.ac.uk/term/P041/4/H333, EARTH SCIENCE > Atmosphere > Clouds
units: um
long_name: cer histogram bin border values
var_id: hist1d_cer_bin_border
units: um
long_name: cer histogram bin centres
var_id: hist1d_cer_bin_centre
units: 1
long_name: cloud abedo1 histogram bin centres
var_id: hist1d_cla_vis006_bin_centre
units: 1
long_name: cloud albedo at 0.6 um
standard_name: cloud_albedo
var_id: cla_vis006
units: 1
long_name: cloud albedo at 0.6 um correlated uncertainty
var_id: cla_vis006_corr_unc
units: 1
long_name: cloud albedo at 0.6 um propagated uncertainty
var_id: cla_vis006_prop_unc
units: 1
long_name: cloud albedo at 0.6 um standard deviation
var_id: cla_vis006_std
units: 1
long_name: cloud albedo at 0.6 um uncertainty
var_id: cla_vis006_unc
units: 1
standard_name: cloud_albedo
long_name: cloud albedo at 0.8 um
var_id: cla_vis008
units: 1
long_name: cloud albedo at 0.8 um correlated uncertainty
var_id: cla_vis008_corr_unc
units: 1
long_name: cloud albedo at 0.8 um propagated uncertainty
var_id: cla_vis008_prop_unc
units: 1
long_name: cloud albedo at 0.8 um standard deviation
var_id: cla_vis008_std
units: 1
long_name: cloud albedo at 0.8 um uncertainty
var_id: cla_vis008_unc
units: 1
long_name: cloud albedo1 histogram bin border values
var_id: hist1d_cla_vis006_bin_border
units: 1
long_name: cloud albedo2 histogram bin border values
var_id: hist1d_cla_vis008_bin_border
units: 1
long_name: cloud albedo2 histogram bin centres
var_id: hist1d_cla_vis008_bin_centre
units: 1
long_name: cloud effective emissivity at 10.8 um
var_id: cee
units: 1
long_name: cloud effective emissivity at 10.8 um correlated uncertainty
var_id: cee_corr_unc
units: 1
long_name: cloud effective emissivity at 10.8 um propagated uncertainty
var_id: cee_prop_unc
units: 1
long_name: cloud effective emissivity at 10.8 um standard deviation
var_id: cee_std
units: 1
long_name: cloud effective emissivity at 10.8 um uncertainty
var_id: cee_unc
units: um
long_name: cloud effective radius
standard_name: effective_radius_of_cloud_condensed_water_particles_at_cloud_top
var_id: cer
units: um
long_name: cloud effective radius correlated uncertainty
var_id: cer_corr_unc
units: um
long_name: cloud effective radius propagated uncertainty
var_id: cer_prop_unc
units: um
long_name: cloud effective radius standard deviation
var_id: cer_std
units: um
long_name: cloud effective radius uncertainty
var_id: cer_unc
units: 1
standard_name: cloud_area_fraction
long_name: cloud fraction
var_id: cfc
units: %
long_name: cloud fraction correlated uncertainty
var_id: cfc_corr_unc
units: 1
long_name: cloud fraction day
var_id: cfc_day
units: 1
long_name: cloud fraction night
var_id: cfc_night
units: %
long_name: cloud fraction propagated uncertainty
var_id: cfc_prop_unc
units: 1
long_name: cloud fraction standard deviation
var_id: cfc_std
units: 1
long_name: cloud fraction twilight
var_id: cfc_twl
units: %
long_name: cloud fraction uncertainty
var_id: cfc_unc
var_id: iwp
standard_name: atmosphere_mass_content_of_cloud_ice
units: g/m2
long_name: cloud ice water path
units: g/m2
long_name: cloud ice water path correlated uncertainty
var_id: iwp_corr_unc
units: g/m2
long_name: cloud ice water path propagated uncertainty
var_id: iwp_prop_unc
units: g/m2
long_name: cloud ice water path standard deviation
var_id: iwp_std
units: g/m2
long_name: cloud ice water path uncertainty
var_id: iwp_unc
var_id: lwp
standard_name: atmosphere_mass_content_of_cloud_liquid_water
units: g/m2
long_name: cloud liquid water path
units: g/m2
long_name: cloud liquid water path correlated uncertainty
var_id: lwp_corr_unc
units: g/m2
long_name: cloud liquid water path propagated uncertainty
var_id: lwp_prop_unc
units: g/m2
long_name: cloud liquid water path standard deviation
var_id: lwp_std
units: g/m2
long_name: cloud liquid water path uncertainty
var_id: lwp_unc
units: 1
standard_name: atmosphere_optical_thickness_due_to_cloud
long_name: cloud optical thickness
var_id: cot
units: 1
long_name: cloud optical thickness correlated uncertainty
var_id: cot_corr_unc
units: 1
standard_name: atmosphere_optical_thickness_due_to_cloud
long_name: cloud optical thickness logarithmically averaged
var_id: cot_log
units: 1
long_name: cloud optical thickness propagated uncertainty
var_id: cot_prop_unc
units: 1
long_name: cloud optical thickness standard deviation
var_id: cot_std
units: 1
long_name: cloud optical thickness uncertainty
var_id: cot_unc
units: km
long_name: cloud top height
standard_name: cloud_top_altitude
var_id: cth_corrected
units: km
long_name: cloud top height correlated uncertainty
var_id: cth_corrected_corr_unc
units: km
long_name: cloud top height propagated uncertainty
var_id: cth_prop_unc
units: km
long_name: cloud top height standard deviation
var_id: cth_std
units: km
long_name: cloud top height uncertainty
var_id: cth_unc
units: hPa
standard_name: air_pressure_at_cloud_top
long_name: cloud top pressure
var_id: ctp_corrected
units: hPa
long_name: cloud top pressure correlated uncertainty
var_id: ctp_corrected_corr_unc
units: hPa
standard_name: air_pressure_at_cloud_top
long_name: cloud top pressure logarithmically averaged
var_id: ctp_log
units: hPa
long_name: cloud top pressure propagated uncertainty
var_id: ctp_prop_unc
units: hPa
long_name: cloud top pressure standard deviation
var_id: ctp_std
units: hPa
long_name: cloud top pressure uncertainty
var_id: ctp_unc
units: K
standard_name: air_temperature_at_cloud_top
long_name: cloud top temperature
var_id: ctt_corrected
units: K
long_name: cloud top temperature correlated uncertainty
var_id: ctt_corrected_corr_unc
units: K
long_name: cloud top temperature propagated uncertainty
var_id: ctt_prop_unc
units: K
long_name: cloud top temperature standard deviation
var_id: ctt_std
units: K
long_name: cloud top temperature uncertainty
var_id: ctt_unc
units: 1
long_name: cot histogram bin border values
var_id: hist2d_cot_bin_border
units: 1
long_name: cot histogram bin centres
var_id: hist2d_cot_bin_centre
units: hPa
long_name: ctp histogram bin border values
var_id: hist2d_ctp_bin_border
units: hPa
long_name: ctp histogram bin centres
var_id: hist2d_ctp_bin_centre
units: K
long_name: ctt histogram bin border values
var_id: hist1d_ctt_bin_border
units: K
long_name: ctt histogram bin centres
var_id: hist1d_ctt_bin_centre
units: g/m2
long_name: cwp histogram bin border values
var_id: hist1d_cwp_bin_border
units: g/m2
long_name: cwp histogram bin centres
var_id: hist1d_cwp_bin_centre
units: 1
long_name: daytime fraction of liquid water clouds
var_id: cph_day
units: 1
long_name: daytime fraction of liquid water clouds standard deviation
var_id: cph_day_std
units: 1
long_name: fraction of liquid water clouds
var_id: cph
units: 1
long_name: fraction of liquid water clouds standard deviation
var_id: cph_std
standard_name: atmosphere_mass_content_of_cloud_ice
units: g/m2
long_name: grid box mean of cloud ice water path
var_id: iwp_allsky
standard_name: atmosphere_mass_content_of_cloud_liquid_water
units: g/m2
long_name: grid box mean of cloud liquid water path
var_id: lwp_allsky
units: 1
long_name: high level cloud fraction
var_id: cfc_high
units: 1
long_name: histogram of cloud albedo at 0.6 um
var_id: hist1d_cla_vis006
units: 1
long_name: histogram of cloud albedo at 0.8 um
var_id: hist1d_cla_vis008
units: 1
long_name: histogram of cloud effective radius
var_id: hist1d_cer
units: 1
long_name: histogram of cloud optical thickness
var_id: hist1d_cot
units: 1
long_name: histogram of cloud top pressure
var_id: hist1d_ctp
units: 1
long_name: histogram of cloud top temperature
var_id: hist1d_ctt
units: 1
long_name: histogram of cloud water path
var_id: hist1d_cwp
units: 1
long_name: ice water cloud albedo at 0.6 um
var_id: cla_vis006_ice
units: 1
long_name: ice water cloud albedo at 0.6 um standard deviation
var_id: cla_vis006_ice_std
units: 1
long_name: ice water cloud albedo at 0.6 um uncertainty
var_id: cla_vis006_ice_unc
units: 1
long_name: ice water cloud albedo at 0.8 um
var_id: cla_vis008_ice
units: 1
long_name: ice water cloud albedo at 0.8 um standard deviation
var_id: cla_vis008_ice_std
units: 1
long_name: ice water cloud albedo at 0.8 um uncertainty
var_id: cla_vis008_ice_unc
units: um
long_name: ice water cloud effective radius
var_id: cer_ice
units: um
long_name: ice water cloud effective radius correlated uncertainty
var_id: cer_ice_corr_unc
units: um
long_name: ice water cloud effective radius propagated uncertainty
var_id: cer_ice_prop_unc
units: um
long_name: ice water cloud effective radius standard deviation
var_id: cer_ice_std
units: um
long_name: ice water cloud effective radius uncertainty
var_id: cer_ice_unc
units: 1
long_name: ice water cloud optical thickness
var_id: cot_ice
units: 1
long_name: ice water cloud optical thickness correlated uncertainty
var_id: cot_ice_corr_unc
units: 1
long_name: ice water cloud optical thickness propagated uncertainty
var_id: cot_ice_prop_unc
units: 1
long_name: ice water cloud optical thickness standard deviation
var_id: cot_ice_std
units: 1
long_name: ice water cloud optical thickness uncertainty
var_id: cot_ice_unc
units: 1
long_name: liquid water cloud albedo at 0.6 um
var_id: cla_vis006_liq
units: 1
long_name: liquid water cloud albedo at 0.6 um standard deviation
var_id: cla_vis006_liq_std
units: 1
long_name: liquid water cloud albedo at 0.6 um uncertainty
var_id: cla_vis006_liq_unc
units: 1
long_name: liquid water cloud albedo at 0.8 um
var_id: cla_vis008_liq
units: 1
long_name: liquid water cloud albedo at 0.8 um standard deviation
var_id: cla_vis008_liq_std
units: 1
long_name: liquid water cloud albedo at 0.8 um uncertainty
var_id: cla_vis008_liq_unc
units: um
long_name: liquid water cloud effective radius
var_id: cer_liq
units: um
long_name: liquid water cloud effective radius correlated uncertainty
var_id: cer_liq_corr_unc
units: um
long_name: liquid water cloud effective radius propagated uncertainty
var_id: cer_liq_prop_unc
units: um
long_name: liquid water cloud effective radius standard deviation
var_id: cer_liq_std
units: um
long_name: liquid water cloud effective radius uncertainty
var_id: cer_liq_unc
units: 1
long_name: liquid water cloud optical thickness
var_id: cot_liq
units: 1
long_name: liquid water cloud optical thickness correlated uncertainty
var_id: cot_liq_corr_unc
units: 1
long_name: liquid water cloud optical thickness propagated uncertainty
var_id: cot_liq_prop_unc
units: 1
long_name: liquid water cloud optical thickness standard deviation
var_id: cot_liq_std
units: 1
long_name: liquid water cloud optical thickness uncertainty
var_id: cot_liq_unc
units: 1
long_name: low level cloud fraction
var_id: cfc_low
units: 1
long_name: mid level cloud fraction
var_id: cfc_mid
units: 1
long_name: number of clear daytime observations
var_id: nobs_clear_day
units: 1
long_name: number of clear nighttime observations
var_id: nobs_clear_night
units: 1
long_name: number of clear twilight observations
var_id: nobs_clear_twl
units: 1
long_name: number of cloudy daytime observations
var_id: nobs_cloudy_day
units: 1
long_name: number of cloudy nighttime observations
var_id: nobs_cloudy_night
units: 1
long_name: number of cloudy observations
var_id: nobs_cloudy
units: 1
long_name: number of cloudy twilight observations
var_id: nobs_cloudy_twl
units: 1
long_name: number of daytime observations
var_id: nobs_day
units: 1
long_name: number of observations
var_id: nobs
units: 1
long_name: number of valid cloudy retrievals
var_id: nretr_cloudy
units: 1
long_name: number of valid daytime cloudy retrievals
var_id: nretr_cloudy_day
units: 1
long_name: number of valid high level cloudy retrievals
var_id: nretr_cloudy_high
units: 1
long_name: number of valid ice phase cloudy retrievals
var_id: nretr_cloudy_ice
units: 1
long_name: number of valid ice phase daytime cloudy retrievals
var_id: nretr_cloudy_day_ice
units: 1
long_name: number of valid liquid phase cloudy retrievals
var_id: nretr_cloudy_liq
units: 1
long_name: number of valid liquid phase daytime cloudy retrievals
var_id: nretr_cloudy_day_liq
units: 1
long_name: number of valid low level cloudy retrievals
var_id: nretr_cloudy_low
units: 1
long_name: number of valid mid level cloudy retrievals
var_id: nretr_cloudy_mid
units: 1
var_id: hist_phase
long_name: phase histogram bins
units: K
standard_name: surface_temperature
long_name: surface temperature
var_id: stemp
units: K
long_name: surface temperature correlated uncertainty
var_id: stemp_corr_unc
units: K
long_name: surface temperature propagated uncertainty
var_id: stemp_prop_unc
units: K
long_name: surface temperature standard deviation
var_id: stemp_std
units: K
long_name: surface temperature uncertainty
var_id: stemp_unc
Co-ordinate Variables
standard_name: time
var_id: time
long_name: Time in days
units: degrees_north
standard_name: latitude
long_name: latitude
var_id: lat
units: degrees_east
standard_name: longitude
long_name: longitude
var_id: lon