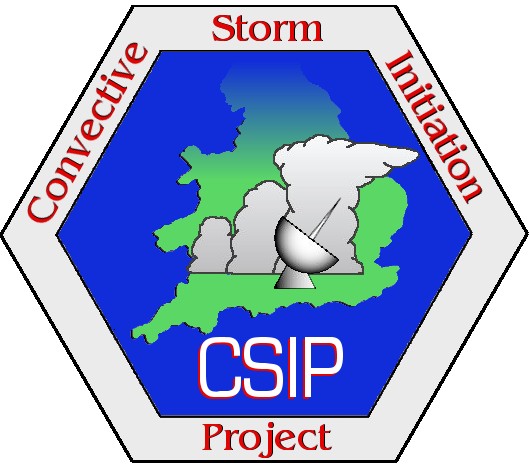 View XML
Convective Storm Initiation Project (CSIP): Institute of Meteorology and Climate Research (IMK) Lidar Data
Update Frequency:
Not Planned
Latest Data Update:
2006-05-22
Publication State:
Published
Publication Date:
2006-08-17
Dataset Size:
3.1K Files | 840MB
---
Abstract
The Institute of Meteorology and Climate Research (IMK) Lidar Data are images displaying the polar wind velocity and the polar aerosol concentration.
For elevation scans there are figures at azimuth 0, 60 and 120 degrees, for the azimuth scan there are figures at elevations 7, 12 and 17 degrees available. Angles are indicated in the line above the colourscale.
Vertical scans have been made at elevation 90 degree.
The upper figures are showing polar (radial) velocity, the lower ones aerosol backscatter at the three different angles which are indecated in each figure above the colour scale.
The diagrams are showing unaveraged data. They vizualize a snapshot of approx. 10 minutes measurements starting at the time stated in the filename.
Data were recorded from the 19th of June 2005 to the 29th of August 2005.
Abbreviation: Not defined
Keywords: CSIP, Lidar, UFAM, AMF
---
Details
| | |
| --- | --- |
| Previous Info: | No news update for this record |
| Previously used record identifiers: | http://badc.nerc.ac.uk/view/badc.nerc.ac.uk__ATOM__ACTIVITY_a2a8a6c0-e872-11e1-af53-00163e251233 |
| Access rules: | |
| Data lineage: | Data were collected by the Institute of Meteorology and Climate Research (IMK) before preparation and delivery to the Convective Storm Initiation Project (CSIP) participants and then to the BADC for archiving. |
| Data Quality: | Research data |
| File Format: | Images are jpg formatted. |
Related Documents
No documents related to this record were found.
Process overview
This dataset was generated by instruments deployed on platforms as listed below.
Instrument/Platform pairings
units: None
names: corcoef vad fit
units: m/s
names: std dev radvel-avm
units: m/s
names: std dev radvel-fit
units: deg.
names: wind direction
units: m/s
names: wind east
units: m/s
names: wind north
units: m/s
names: wind speed
units: m/s
names: wind vertical up
Co-ordinate Variables