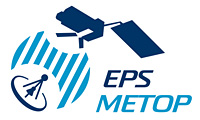 Eumetsat Polar System
Publication State:
published
---
Abstract
The Eumetsat Polar System (EPS) is Europe's first polar orbiting operational meteorological satellite system, and it is the European contribution to the Initial Joint Polar-Orbiting Operational Satellite System (IJPS). In this joint European-US polar satellite system, EUMETSAT has the operational responsibility for the "morning orbit" with the Metop satellites.
Abbreviation: Not defined
Keywords: Not defined
---
Details
| | |
| --- | --- |
| Keywords: | Not defined |
| Previously used record identifiers: | http://badc.nerc.ac.uk/view/neodc.nerc.ac.uk__ATOM__activity_12374751305727151 |
More Information (under review)
EUMETSAT and NOAA operate and control their respective polar orbiting satellites and ground segments. However, data collected by all the satellites are shared and exchanged between EUMETSAT and NOAA.
The prime objective of the EPS Metop mission series is to provide continuous, long-term data sets in support of operational meteorological and environmental forecasting and global climate monitoring.
The EPS programme consists of a series of three Meteorological Operational (Metop) satellites, to be flown successively for more than 14 years from 2006, together with the relevant ground facilities. The first launch, the launch of MetOp-2, was on 19 October 2006, from the Baikonur cosmodrome in Kazakhstan, using a Soyuz launcher. Once in orbit, the satellites are alphabetically ordered, so the first satellite that was launched is called Metop-A in operation.
The second satellite, Metop-B, was successfully launched on the 17th September 2012. Metop-A and Metop-B are currently both operating in parallel.
Each satellite has a nominal lifetime in orbit of 5 years, with a 6 month overlap between the consecutive satellites (i.e. between Metop-A and Metop-B, and between Metop-B and Metop-C), providing altogether more than 14 years of service. The European and American satellites carry a set of identical sensors: AVHRR/3 and the ATOVS suite consisting of AMSU-A, HIRS/4 and MHS. In addition, the Metop satellites carry a set of European sensors, IASI, ASCAT, GOME-2 and GRAS, aimed at improving atmospheric soundings, as well as measuring atmospheric ozone and near-surface wind vectors over the ocean.