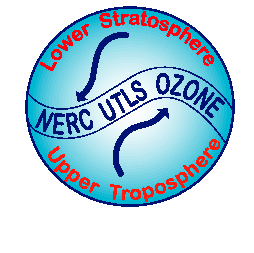 View XML
MRF A754 ACTO flight: Airborne atmospheric and chemistry measurements taken on board the Met Office C-130 Hercules aircraft
Update Frequency:
Not Planned
Latest Data Update:
2016-06-13
Publication State:
Published
Publication Date:
2006-12-10
Dataset Size:
24 Files | 96MB
---
Abstract
The Meteorological Research Flight (MRF) was a Met Office facility, which flew a well-instrumented C-130 Hercules aircraft for atmospheric research purposes.
This dataset contains airborne atmospheric and chemistry measurements taken on board the Met Office C-130 Hercules aircraft flight A754 for the Atmospheric Chemistry and Transport of Ozone in the upper troposphere-lower stratosphere (UTLS) (ACTO) campaign. The flight was located over the North Atlantic.
The objective of this flight was to investigate the chemistry and physics of uplifted air, contrasting air masses in the upper troposphere and lower stratosphere. The flight was just under six hours in duration.
Most instrumentation ran well throughout the flight, in particular the carbon monoxide instrument was operational for the first time during the campaign.
Three hours and 30 minutes into the flight a PFC fire extinguisher was discharged in the rear van. After investigation, by the load master and the flight leader, a decision was made not to evacuate the van or initiate a smoke and fumes incident. There is some concern that bottle samples taken during the flight may be contaminated.
The mission scientists were pleased with the flight: we intercepted a northerly conveyor belt with uplifted Mediterranean air. We were able to do runs parallel with the filaments both to the north and south of the gradient. Throughout the flight the clouds and haze were exactly as expected from the satellite pictures and met. forecasts.
Citable as:
Met Office; Barjat, H.; Brough, N.; Penkett, S.A.; Carney, R.; Lewis, A.C.; Methven, J.; McQuaid, J.; Phillips, G.J.; Purvis, R.M.; Reeves, C.E. (2006): MRF A754 ACTO flight: Airborne atmospheric and chemistry measurements taken on board the Met Office C-130 Hercules aircraft. NCAS British Atmospheric Data Centre,
date of citation
.
https://catalogue.ceda.ac.uk/uuid/8de1173e90fb4d8b8b85f790f923c77c
Abbreviation: Not defined
Keywords: UTLS, ACTO, Chemistry, temperature, pressure, wind
---
Details
| | |
| --- | --- |
| Previous Info: | No news update for this record |
| Previously used record identifiers: | No related previous identifiers. |
| Access rules: | |
| Data lineage: | Data collected by instruments on-board the MRF C-130 during flight A754. Data acquired by BADC for archiving during the ACTO project. |
| Data Quality: | unknown. |
| File Format: | Data are ASCII formatted |
Related Documents
No documents related to this record were found.
Process overview
This dataset was generated by instruments deployed on platforms as listed below.
Instrument/Platform pairings
Mobile platform operations
No variables found.