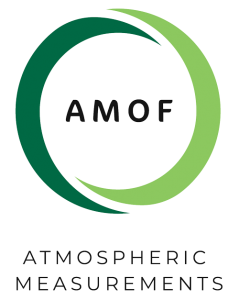 View XML
NCAS AMOF: Noctilucent Cloud (NLC) camera images from the Chilbolton Observatory, Hampshire
Update Frequency:
As Needed
Latest Data Update:
2015-07-23
Publication State:
Preview
Publication Date:
---
THIS RECORD HAS NOT BEEN PUBLISHED YET - PREVIEW ONLY!
Abstract
The 'ncas-cam5' camera is operated between dusk and dawn (typically at 5 minute intervals) during the mid-summer months (principally June and July) with the aim of observing Noctilucent Clouds for scientific study. It is located within the Receive Cabin of the Chilbolton Observatory, Hampshire, UK (51.145168°N,-1.4397500°E). It is approximately 4.3 m above the ground level, which is approximately 84 m above mean sea level. The field of view (taking the 1.6 crop factor of the camera into account) is 67.9° in the horizontal and 45.3° in the vertical. The centre of each image is directed towards an azimuth of approximately +15°. However, since the camera body is not locked in place, this value can vary by a few degrees (typically from one year to the next). The azimuth at which stars reach their lowest elevation corresponds to true north. This has been used to estimate an azimuth of +17.6° for where the mast in th e foreground crosses the skyline. The +0.4° elevation of the skyline has been measured with an inclinometer. Date-time information is derived from the image capture computer and given in Coordinated Universal Time (UTC).
Abbreviation: Not defined
Keywords: NCAS, AMOF, NLC, noctilucent cloud, camera
---
Details
| | |
| --- | --- |
| Previous Info: | No news update for this record |
| Previously used record identifiers: | No related previous identifiers. |
| Access rules: | |
| Data lineage: | Data collected and processed by an NCAS AMOF instrument scientist before delivery to CEDA Archive for archiving. |
| Data Quality: | Data are checked by the instrument scientist prior to delivery to CEDA for ingestion into the CEDA archives |
| File Format: | Files are JPEG formatted |
Process overview
This dataset was generated by instruments deployed on platforms as listed below.
Instrument/Platform pairings
No variables found.