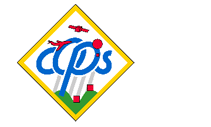 View XML
COPS: vertical wind profiles from the University of Leeds Sodar no. 1 located at Archern, Germany.
Update Frequency:
Not Planned
Latest Data Update:
2008-12-15
Publication State:
Published
Publication Date:
2007-08-23
Dataset Size:
15 Files | 7MB
---
Abstract
The data were collected by a Doppler Sodar, operated by the University of Leeds, at Achern, Germany. The data provided are 15 minute averages of backscatter, horizontal wind and vertical wind.
The dataset contains the following measurements:
Wind speed
Wind direction
Eastward wind
Backscatter
Upward air velocity
Height
Northward wind.

Citable as:
Natural Environment Research Council; Chilbolton Facility for Atmospheric and Radio Research; Blyth, A. (2007): COPS: vertical wind profiles from the University of Leeds Sodar no. 1 located at Archern, Germany.. NCAS British Atmospheric Data Centre,
date of citation
.
https://catalogue.ceda.ac.uk/uuid/952daf68b7632e2007e9efd0b298f0ea
Abbreviation: Not defined
Keywords: COPS, wind profile
---
Details
Previous Info:

No news update for this record

Previously used record identifiers:

http://badc.nerc.ac.uk/view/badc.nerc.ac.uk__ATOM__ACTIVITY_9d1a6d26-ed11-11e1-8a19-00163e251233

Access rules:
Data lineage:

Data were collected by the Facility for Airborne Atmospheric Measurements (FAAM) aircraft and the deployment of a number of the UK Universities' Facility for Atmospheric Measurement (UFAM) mobile instruments in summer 2007.
Data were then prepared by project participants and then submitted to BADC for archiving.

Data Quality:

Data are from experimental measurement campaign and thus the user should refer to the records covering the data from each individual instrument for further information on data quality.

File Format:

The data are binary or ASCII formatted.
Related Documents
No documents related to this record were found.
Process overview
This dataset was generated by instruments deployed on platforms as listed below.
Instrument/Platform pairings
units: dB
standard_name: backscatter
long_name: Backscatter amplitude (dB)
var_id: backscatter
units: degrees
long_name: D direction (degrees)
var_id: wind_from_direction
standard_name: wind_from_direction
long_name: F (m/s)
var_id: wind_speed
standard_name: wind_speed
units: m s-1
var_id: height
standard_name: height
units: m
long_name: Height above surface (m)
units: m s-1
var_id: eastward_wind
standard_name: eastward_wind
long_name: U (m/s)
var_id: northward_wind
standard_name: northward_wind
long_name: V (m/s)
units: m s-1
units: m s-1
var_id: upward_air_velocity
standard_name: upward_air_velocity
long_name: W (m/s)
Co-ordinate Variables
var_id: time
standard_name: time
long_name: time