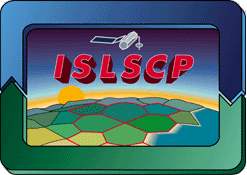 ---
View XML
ISLSCP - I, Volume 1: Radiation and Clouds data
Update Frequency:
Not Planned
Publication State:
Published
Publication Date:
2007-02-14
---
Abstract
This CD-ROM set contains the Volume 1 Radiation and Clouds data collection. The data covers a 24 month period, 1987-1988, and all but one are mapped to a common spatial resolution and grid (1 degree x 1 degree). Temporal resolution for most datasets is monthly; however, a few are at a finer resolution (e.g., 6-hourly).
This dataset contains data covering:
*Monthly cloud products (C2)
*ERBE S4 clear-sky albedo
*Surface and top of atmosphere (TOA) shortwave and photosynthetically active radiation (PAR) fluxes
*Surface shortwave and longwave radiation fluxes

Abbreviation: Not defined
Keywords: ISLSCP, NASA, Radiation, Clouds
---
Details
| | |
| --- | --- |
| Previous Info: | No news update for this record |
| Previously used record identifiers: | No related previous identifiers. |
| Access rules: | |
| Data lineage: | CD-ROM was published in 1996, with data obtained over the 24 month period, 1987-1988 by satellite. CEDA-BADC acquired a copy of the CD-ROM and later uploaded its content into the BADC archive for online browsing. |
| Data Quality: | As per documentation provided including Dataset Status page. |
| File Format: | Data are plain ASCII formatted |
Related Documents
No documents related to this record were found.
Process overview
This dataset was generated by a combination of instruments deployed on platforms and computations as detailed below.
Instrument/Platform pairings
Computation Element: 1
| | |
| --- | --- |
| Title | ISLSCP -International Satellite Land Surface Climatology regular geo-temporal |
| Abstract | The collection covers four areas : land cover, hydro-meteorology, radiation, and soils, spanning the 24 month period 1987-1988. The irregular data were taken and mapped to a common spatial resolution and grid (1 degree x 1 degree) except for one. Temporal resolution for most datasets is monthly; however, a few are at a finer resolution (e.g., 6-hourly). The data within the four areas are organized into five groups within this collection: vegetation, Hydrology and Soils, Snow, Ice and Oceans, Radiation and Clouds, and Near-Surface Meteorology. |
| Input Description | None |
| Output Description | None |
| Software Reference | None |
long_name: Albedo
gcmd_url: http://vocab.ndg.nerc.ac.uk/term/P041/4/G199
gcmd_keyword: EARTH SCIENCE > Atmosphere > Atmospheric Radiation > Albedo
names: EARTH SCIENCE > Atmosphere > Atmospheric Radiation > Albedo, http://vocab.ndg.nerc.ac.uk/term/P041/4/G199
long_name: Canopy Characteristics
gcmd_url: http://vocab.ndg.nerc.ac.uk/term/P141/4/GVAR0109
gcmd_keyword: Canopy Characteristics
names: http://vocab.ndg.nerc.ac.uk/term/P141/4/GVAR0109, Canopy Characteristics
long_name: Cloud Amount
names: Cloud Amount
long_name: Cloud Optical Depth
names: Cloud Optical Depth
long_name: Cloud Top Pressure
gcmd_url: http://vocab.ndg.nerc.ac.uk/term/P141/4/GVAR0149
gcmd_keyword: Cloud Top Pressure
names: Cloud Top Pressure, http://vocab.ndg.nerc.ac.uk/term/P141/4/GVAR0149
long_name: Convective Precipitation
names: Convective Precipitation
long_name: Discharge
names: Discharge
long_name: Flow
names: Flow
long_name: Frequency
names: Frequency
long_name: Hydropattern
gcmd_url: http://vocab.ndg.nerc.ac.uk/term/P041/4/G656
gcmd_keyword: EARTH SCIENCE > Hydrosphere > Surface Water > Hydropattern
names: EARTH SCIENCE > Hydrosphere > Surface Water > Hydropattern, http://vocab.ndg.nerc.ac.uk/term/P041/4/G656
long_name: Ice
names: Ice
long_name: Land Cover
gcmd_url: http://vocab.ndg.nerc.ac.uk/term/P141/4/GVAR0451
gcmd_keyword: Land Cover
names: Land Cover, http://vocab.ndg.nerc.ac.uk/term/P141/4/GVAR0451
long_name: Landforms
gcmd_url: http://vocab.ndg.nerc.ac.uk/term/P041/4/G793
gcmd_keyword: EARTH SCIENCE > Land Surface > Topography > Landforms
names: http://vocab.ndg.nerc.ac.uk/term/P041/4/G793, EARTH SCIENCE > Land Surface > Topography > Landforms
long_name: Leaf Characteristics
gcmd_url: http://vocab.ndg.nerc.ac.uk/term/P141/4/GVAR0469
gcmd_keyword: Leaf Characteristics
names: Leaf Characteristics, http://vocab.ndg.nerc.ac.uk/term/P141/4/GVAR0469
long_name: Net Radiation
gcmd_url: http://vocab.ndg.nerc.ac.uk/term/P141/4/GVAR0546
gcmd_keyword: Net Radiation
names: Net Radiation, http://vocab.ndg.nerc.ac.uk/term/P141/4/GVAR0546
long_name: Photosynthetically Active Radiation
gcmd_url: http://vocab.ndg.nerc.ac.uk/term/P141/4/GVAR0627
gcmd_keyword: Photosynthetically Active Radiation
names: Photosynthetically Active Radiation, http://vocab.ndg.nerc.ac.uk/term/P141/4/GVAR0627
long_name: Precipitation Amount
gcmd_url: http://vocab.ndg.nerc.ac.uk/term/P141/4/GVAR0656
gcmd_keyword: Precipitation Amount
names: Precipitation Amount, http://vocab.ndg.nerc.ac.uk/term/P141/4/GVAR0656
long_name: Reflectance
gcmd_url: http://vocab.ndg.nerc.ac.uk/term/P041/4/G212
gcmd_keyword: EARTH SCIENCE > Atmosphere > Atmospheric Radiation > Reflectance
names: EARTH SCIENCE > Atmosphere > Atmospheric Radiation > Reflectance, http://vocab.ndg.nerc.ac.uk/term/P041/4/G212
long_name: Rivers
names: Rivers
long_name: Sea Ice Concentration
gcmd_url: http://vocab.ndg.nerc.ac.uk/term/P141/4/GVAR0719
gcmd_keyword: Sea Ice Concentration
names: Sea Ice Concentration, http://vocab.ndg.nerc.ac.uk/term/P141/4/GVAR0719
long_name: Sea Surface Temperature
gcmd_url: http://vocab.ndg.nerc.ac.uk/term/P141/4/GVAR0728
gcmd_keyword: Sea Surface Temperature
names: Sea Surface Temperature, http://vocab.ndg.nerc.ac.uk/term/P141/4/GVAR0728
long_name: Snow Cover
gcmd_url: http://vocab.ndg.nerc.ac.uk/term/P141/4/GVAR0766
gcmd_keyword: Snow Cover
names: Snow Cover, http://vocab.ndg.nerc.ac.uk/term/P141/4/GVAR0766
long_name: Snow Depth
gcmd_url: http://vocab.ndg.nerc.ac.uk/term/P141/4/GVAR0768
gcmd_keyword: Snow Depth
names: Snow Depth, http://vocab.ndg.nerc.ac.uk/term/P141/4/GVAR0768
long_name: Soil Depth
gcmd_url: http://vocab.ndg.nerc.ac.uk/term/P141/4/GVAR0784
gcmd_keyword: Soil Depth
names: http://vocab.ndg.nerc.ac.uk/term/P141/4/GVAR0784, Soil Depth
long_name: Soil Texture
gcmd_url: http://vocab.ndg.nerc.ac.uk/term/P141/4/GVAR0802
gcmd_keyword: Soil Texture
names: Soil Texture, http://vocab.ndg.nerc.ac.uk/term/P141/4/GVAR0802
long_name: Streams
names: Streams
long_name: Surface Thermal Radiation
names: Surface Thermal Radiation
long_name: Thickness
names: Thickness
long_name: Vegetation Cover
gcmd_url: http://vocab.ndg.nerc.ac.uk/term/P141/4/GVAR0915
gcmd_keyword: Vegetation Cover
names: http://vocab.ndg.nerc.ac.uk/term/P141/4/GVAR0915, Vegetation Cover
Co-ordinate Variables