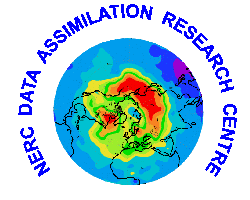 View XML
ARDAAOS: Middle atmospheric assimilated data from the Reading assimilated atmospheric satellite
Update Frequency:
Not Planned
Publication State:
Published
Publication Date:
2007-02-27
---
Abstract
The Reading Assimilated Atmospheric Satellite Data presents an analyses of stratospheric and tropospheric temperature, ozone and water vapour incorporating data from research satellites and operational observations, assimilated with the Hadley Centre Atmospheric Model (HADAM3) configuration of the Unified Model (UM).
This dataset includes 3-D global fields for selected periods of time in the 1990s and is produced as part of the Assimilation of Remote-sensed Data for Applications in the Atmospheric and Oceanographic Sciences (ARDAAOS) Natural Environment Research Council (NERC) thematic programme.
Abbreviation: Not defined
Keywords: ARDAAOS, NERC, remote sensor
---
Details
| | |
| --- | --- |
| Previous Info: | No news update for this record |
| Previously used record identifiers: | http://badc.nerc.ac.uk/view/badc.nerc.ac.uk__ATOM__dep_11725344975315757 |
| Access rules: | |
| Data lineage: | Data prepared by project participants prior to archival at the BADC |
| Data Quality: | Refer to documentation for further details of data quality |
| File Format: | Data are netCDF formatted |
Related Documents
No documents related to this record were found.
Process overview
This dataset was generated by the
computation
detailed below.
| | |
| --- | --- |
| Title | Reading satellite data assimilation model deployed on Reading University computer |
| Abstract | This computation involved: Reading satellite data assimilation model deployed on Reading University computer. The numerical forecast model which is the basis of the assimilation system is the HADAM3 version of the stratospheric configuration of the Unified Model (UM) [Cullen and Davies, 1991]. |
| Input Description | None |
| Output Description | None |
| Software Reference | None |
long_name: Oxygen Compounds
names: Oxygen Compounds
long_name: Ozone
gcmd_url: http://vocab.ndg.nerc.ac.uk/term/P041/4/G164
gcmd_keyword: EARTH SCIENCE > Atmosphere > Atmospheric Chemistry/Oxygen Compounds > Ozone
names: EARTH SCIENCE > Atmosphere > Atmospheric Chemistry/Oxygen Compounds > Ozone, http://vocab.ndg.nerc.ac.uk/term/P041/4/G164
Co-ordinate Variables