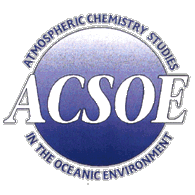 View XML
MRF A584 ACSOE flight: Airborne atmospheric and chemistry measurements taken on board the Met Office C-130 Hercules aircraft
Update Frequency:
Not Planned
Latest Data Update:
1998-05-08
Publication State:
Published
Publication Date:
2006-12-10
Dataset Size:
2 Files | 2MB
---
Abstract
The Atmospheric Chemistry Studies in the Oceanic Environment (ACSOE) was a 5-year Natural Environment Research Council (NERC) programme on tropospheric chemistry coordinated by the University of East Anglia and involving research groups from a number of UK universities and research institutes.
The Meteorological Research Flight (MRF) was a Met Office facility, which flew a well-instrumented C-130 Hercules aircraft for atmospheric research purposes.
This dataset contains airborne atmospheric and chemistry measurements taken on board the Met Office C-130 Hercules aircraft flight A584 for the ACSOE project.
Abbreviation: Not defined
Keywords: ACSOE, OXICOA, TACIA, MRF, C-130
---
Details
| | |
| --- | --- |
| Previous Info: | No news update for this record |
| Previously used record identifiers: | No related previous identifiers. |
| Access rules: | |
| Data lineage: | Data collected by instruments on-board the MRF C-130 during flight A584. Data acquired by BADC for archiving during the ACSOE project. |
| Data Quality: | Data files archived as is. Data quality information may be available within each data file. |
| File Format: | Data are NASA Ames formatted |
Process overview
This dataset was generated by instruments deployed on platforms as listed below.
Instrument/Platform pairings
Mobile platform operations
long_name: Air Temperature
gcmd_keyword: Air Temperature
names: Air Temperature
Co-ordinate Variables