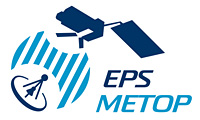 View XML
Data from AVHRR-3 at Metop-A for the Eumetsat Polar System Project
Update Frequency:
As Needed
Latest Data Update:
2022-01-19
Publication State:
Published
Publication Date:
2009-06-11
Dataset Size:
75.16K Files | 29TB
---
Abstract
AVHRR-3 scans the Earth's surface in six spectral bands in the range of 0.58-12.5 microns, to provide day and night imaging of land, water and clouds and measurements of sea surface temperature, ice snow and vegetation cover. The instruments were provided by the National Oceanic and Atmospheric Administration (NOAA) and is flown on the EPS-METOP series of satellites
This dataset contains data from the Advanced Very High Resolution Radiometer-3 (AVHRR-3) on board the Eumetsat Polar System (EPS) MetOp-A satellite.
Abbreviation: Not defined
Keywords: AVHRR-3, radiometric, images
---
Details
| | |
| --- | --- |
| Previous Info: | No news update for this record |
| Previously used record identifiers: | http://badc.nerc.ac.uk/view/neodc.nerc.ac.uk__ATOM__dep_12447304443827715 |
| Access rules: | |
| Data lineage: | Data collected and prepared by EUMETSAT before a copy of the data were obtained by NEODC directly from EUMETSAT |
| Data Quality: | Data are from an operational service run by EUMETSAT. See EUMETSAT site for further details on data quality. |
| File Format: | Data are in EUMETSAT native format |
Related Documents
No documents related to this record were found.
Process overview
This dataset was generated by a combination of instruments deployed on platforms and computations as detailed below.
Mobile platform operations
Computation Element: 1
| | |
| --- | --- |
| Title | Computation for data from the IASI instrument deployed on Metop-A |
| Abstract | This data set contains both the original processed data and reprocessed archive. in the following directories based on processing algorithm. The version number indicates the computation/processor used by EUMETSAT to produce the data. For further information on the version processor please see documentation on the EUMETSAT website v0-0N: Original processing years 2011-2012 v3-6N: Original processing years 2007 v4-0N: Original processing years 2007-2010 v5-0N: Original processing years 2010 v5-1N: Original processing years 2010-2011 v6-2N: Original processing years 2012-2014 v6-5N: Original processing years 2013 v7-0N: Original processing years 2013-2014 v7-1N: Original processing years 2014-2015 v7-2N: Original processing years 2015 v7-3N: Original processing years 2015-2017 v7-4N: Original processing years 2017 v8-0N: Original processing years 2017-2018 v8-0R: Reprocessed Archive years 2007-2017 v8-2N: Original processing years 2019 - being acquired on an ongoing basis |
| Input Description | None |
| Output Description | None |
| Software Reference | None |
gcmd_keyword: Atmospheric Radiation
long_name: Atmospheric Radiation
gcmd_url: http://vocab.ndg.nerc.ac.uk/term/P131/4/GTER0024
names: Atmospheric Radiation, http://vocab.ndg.nerc.ac.uk/term/P131/4/GTER0024
gcmd_keyword: EARTH SCIENCE > Atmosphere > Clouds
long_name: Clouds
gcmd_url: http://vocab.ndg.nerc.ac.uk/term/P041/4/H333
names: http://vocab.ndg.nerc.ac.uk/term/P041/4/H333, EARTH SCIENCE > Atmosphere > Clouds
long_name: Engineering
names: Engineering
long_name: Ice
names: Ice
gcmd_keyword: Infrared Imagery
long_name: Infrared Imagery
gcmd_url: http://vocab.ndg.nerc.ac.uk/term/P141/4/GVAR0420
names: http://vocab.ndg.nerc.ac.uk/term/P141/4/GVAR0420, Infrared Imagery
gcmd_keyword: Infrared Radiance
long_name: Infrared Radiance
gcmd_url: http://vocab.ndg.nerc.ac.uk/term/P141/4/GVAR0421
names: http://vocab.ndg.nerc.ac.uk/term/P141/4/GVAR0421, Infrared Radiance
gcmd_url: http://vocab.ndg.nerc.ac.uk/term/P131/4/GTER0056
long_name: Infrared Wavelengths
gcmd_keyword: Infrared Wavelengths
names: http://vocab.ndg.nerc.ac.uk/term/P131/4/GTER0056, Infrared Wavelengths
long_name: Land Cover
gcmd_url: http://vocab.ndg.nerc.ac.uk/term/P141/4/GVAR0451
gcmd_keyword: Land Cover
names: Land Cover, http://vocab.ndg.nerc.ac.uk/term/P141/4/GVAR0451
long_name: Land Use
names: Land Use
gcmd_url: http://vocab.ndg.nerc.ac.uk/term/P131/4/GTER0079
gcmd_keyword: Ocean Temperature
long_name: Ocean Temperature
names: Ocean Temperature, http://vocab.ndg.nerc.ac.uk/term/P131/4/GTER0079
gcmd_keyword: Sea Surface Temperature
gcmd_url: http://vocab.ndg.nerc.ac.uk/term/P141/4/GVAR0728
long_name: Sea Surface Temperature
names: Sea Surface Temperature, http://vocab.ndg.nerc.ac.uk/term/P141/4/GVAR0728
gcmd_url: http://vocab.ndg.nerc.ac.uk/term/P041/4/G290
gcmd_keyword: EARTH SCIENCE > Atmosphere > Precipitation > Snow
long_name: Snow
names: http://vocab.ndg.nerc.ac.uk/term/P041/4/G290, EARTH SCIENCE > Atmosphere > Precipitation > Snow
gcmd_keyword: Surface Radiative Properties
long_name: Surface Radiative Properties
gcmd_url: http://vocab.ndg.nerc.ac.uk/term/P131/4/GTER0103
names: http://vocab.ndg.nerc.ac.uk/term/P131/4/GTER0103, Surface Radiative Properties
gcmd_keyword: EARTH SCIENCE > Biosphere > Vegetation
long_name: Vegetation
gcmd_url: http://vocab.ndg.nerc.ac.uk/term/P041/4/H344
names: http://vocab.ndg.nerc.ac.uk/term/P041/4/H344, EARTH SCIENCE > Biosphere > Vegetation
gcmd_url: http://vocab.ndg.nerc.ac.uk/term/P141/4/GVAR0926
gcmd_keyword: Visible Radiance
long_name: Visible Radiance
names: Visible Radiance, http://vocab.ndg.nerc.ac.uk/term/P141/4/GVAR0926
gcmd_keyword: Visible Wavelengths
long_name: Visible Wavelengths
gcmd_url: http://vocab.ndg.nerc.ac.uk/term/P131/4/GTER0112
names: http://vocab.ndg.nerc.ac.uk/term/P131/4/GTER0112, Visible Wavelengths
Co-ordinate Variables