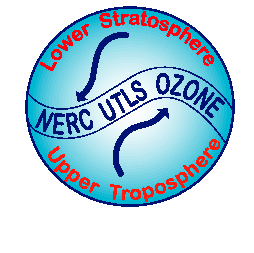 View XML
UTLS-Ozone: Balloon-borne ozonesonde and snow-white hygrometer measurements at Aberystwyth, UK
Update Frequency:
Not Planned
Publication State:
Published
Publication Date:
2007-03-13
---
Abstract
Ozone and water vapour in the tropopause region was an Upper Troposphere Lower Stratosphere (UTLS) Round 3 project led by Dr G. Vaughan, Dr J.A. Whiteway, Physics Department University of Wales, Aberystwyth and Dr R.L. Jones, Department of Chemistry, University of Cambridge.
This dataset contains Balloon-borne simultaneous measurements of ozone and water vapour in the tropopause region. The flights were targeted as far as possible at different air masses in the lower stratosphere over Aberystwyth, with a particular emphasis on north-westerly jet streams.
Citable as:
NERC UTLS-Ozone Ozone and Water vapour measurements in the tropopause region campaign participants; Vaughan, G. (2007): UTLS-Ozone: Balloon-borne ozonesonde and snow-white hygrometer measurements at Aberystwyth, UK. NCAS British Atmospheric Data Centre,
date of citation
.
https://catalogue.ceda.ac.uk/uuid/bd6fd7e3bcbd6a410b8b75a6514466c4
Abbreviation: Not defined
Keywords: UTLS, chemistry, ozone, water vapour
---
Details
| | |
| --- | --- |
| Previous Info: | No news update for this record |
| Previously used record identifiers: | http://badc.nerc.ac.uk/view/badc.nerc.ac.uk__ATOM__dep_11737999923817116 |
| Access rules: | |
| Data lineage: | Data files were provided as is by the University of Wales, Aberystwyth in 2003. |
| Data Quality: | unknown |
| File Format: | Data are NASA Ames formatted |
Related Documents
No documents related to this record were found.
Process overview
This dataset was generated by instruments deployed on platforms as listed below.
Instrument/Platform pairings
long_name: Ozone
gcmd_name: EARTH SCIENCE > Atmosphere > Atmospheric Chemistry/Oxygen Compounds > Ozone
gcmd_url: http://vocab.ndg.nerc.ac.uk/term/P041/4/G164
names: EARTH SCIENCE > Atmosphere > Atmospheric Chemistry/Oxygen Compounds > Ozone, http://vocab.ndg.nerc.ac.uk/term/P041/4/G164
long_name: Water Vapor
gcmd_name: Water Vapor
gcmd_url: http://vocab.ndg.nerc.ac.uk/term/P141/4/GVAR0943
names: Water Vapor, http://vocab.ndg.nerc.ac.uk/term/P141/4/GVAR0943
Co-ordinate Variables