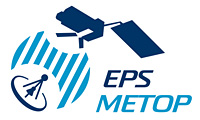 View XML
Global Ozone Monitoring Experiment-2 (GOME-2): Atmospheric Spectral METOP-A data at Level 1b
Update Frequency:
Unknown
Latest Data Update:
2021-03-01
Publication State:
Published
Publication Date:
2009-03-19
Dataset Size:
88.73K Files | 51TB
---
Abstract
The Global Ozone Monitoring Experiment–2 (GOME–2), is an optical spectrometer, fed by a scan mirror which enables across–track scanning in nadir, as well as sideways viewing for polar coverage and instrument characterisation measurements using the moon. The scan mirror directs light into a telescope, designed to match the field of view of the instrument to the dimensions of the entrance slit. This scan mirror can also be directed towards internal calibration sources or towards a diffuser plate for calibration measurements using the sun.
This dataset contains atmospheric spectra (Level 1b data) from the GOME-2 instrument on-board the Eumetsat Polar System (EPS) Metop-A satellite.
Abbreviation: Not defined
Keywords: GOME, ozone, trace gases
---
Details
| | |
| --- | --- |
| Previous Info: | No news update for this record |
| Previously used record identifiers: | http://badc.nerc.ac.uk/view/neodc.nerc.ac.uk__ATOM__dep_12374754668627156 |
| Access rules: | |
| Data lineage: | Data collected and processed by EUMETSAT before a copy was obtained directly from EUMETSAT by NEODC |
| File Format: | Data are EPS native formatted. |
Related Documents
No documents related to this record were found.
Process overview
This dataset was generated by a combination of instruments deployed on platforms and computations as detailed below.
Mobile platform operations
Computation Element: 1
| | |
| --- | --- |
| Title | DETAILS NEEDED - COMPUTATION CREATED FOR SATELLITE COMPOSITE. deployed on Metop-A |
| Abstract | This computation involved: DETAILS NEEDED - COMPUTATION CREATED FOR SATELLITE COMPOSITE. deployed on Metop-A. Metop-A, launched on 19 October 2006, represents the first in a series of three satellites forming the space segment of the EUMETSAT Polar System (EPS). Metop-A is Europe's first polar-orbiting meteorological satellite <div property="cedacat:introduction"> <div class="introduction">Introduction</div> <p>EPS Metop is a series of polar orbiting meteorological satellites operated by Eumetsat. The satellites are all part of the Eumetsat Polar System. The first of the series, Metop-A, was launched on October 19, 2006. </p><p>Metop-A has been designed to work in conjunction with the NOAA satellite system whereby the two satellites fly in complementary orbits. Metop-A's polar orbit is Sun synchronous, so that the satellite track along the Earth is always at the same local time, in this case in the mid-morning. NOAA will continue to operate its mid-afternoon orbit satellite service as part of the Polar Orbit Enviromental Satellites (POES) system. <br />With an array of sophisticated instrumentation, Metop-A provides data of unprecedented accuracy and resolution on a host of different variables such as temperature and humidity, ocean surface wind speed and direction and concentrations of ozone and other trace gases – thus marking a major advance in global weather forecasting and climate monitoring capabilities.</p> <p>Instruments on board Metop-A are as follows: </p><ul> <li>IASI</li> <li>GOME-2</li> <li>ASCAT</li> <li>GRAS</li> <li>AVHRR/3</li> <li>MHS</li> <li>AMSU-A</li> <li>HIRS/4</li> </ul> <p /> </div> |
| Input Description | None |
| Output Description | None |
| Software Reference | None |
long_name: Aerosols
gcmd_url: http://vocab.ndg.nerc.ac.uk/term/P041/4/H316
gcmd_keyword: EARTH SCIENCE > Atmosphere > Aerosols
names: EARTH SCIENCE > Atmosphere > Aerosols, http://vocab.ndg.nerc.ac.uk/term/P041/4/H316
long_name: Atmospheric Chemistry
gcmd_url: http://vocab.ndg.nerc.ac.uk/term/P131/4/GTER0014
gcmd_keyword: Atmospheric Chemistry
names: Atmospheric Chemistry, http://vocab.ndg.nerc.ac.uk/term/P131/4/GTER0014
long_name: Atmospheric Water Vapor
gcmd_url: http://vocab.ndg.nerc.ac.uk/term/P131/4/GTER0026
gcmd_keyword: Atmospheric Water Vapor
names: Atmospheric Water Vapor, http://vocab.ndg.nerc.ac.uk/term/P131/4/GTER0026
long_name: Bromine Monoxide
gcmd_url: http://vocab.ndg.nerc.ac.uk/term/P141/4/GVAR0105
gcmd_keyword: Bromine Monoxide
names: Bromine Monoxide, http://vocab.ndg.nerc.ac.uk/term/P141/4/GVAR0105
long_name: Halons And Halogens
names: Halons And Halogens
long_name: Nitrogen Compounds
gcmd_url: http://vocab.ndg.nerc.ac.uk/term/P141/4/GVAR0558
gcmd_keyword: Nitrogen Compounds
names: Nitrogen Compounds, http://vocab.ndg.nerc.ac.uk/term/P141/4/GVAR0558
long_name: Nitrogen Dioxide
gcmd_url: http://vocab.ndg.nerc.ac.uk/term/P141/4/GVAR0559
gcmd_keyword: Nitrogen Dioxide
names: Nitrogen Dioxide, http://vocab.ndg.nerc.ac.uk/term/P141/4/GVAR0559
long_name: Oxygen Compounds
names: Oxygen Compounds
long_name: Ozone
gcmd_url: http://vocab.ndg.nerc.ac.uk/term/P041/4/G164
gcmd_keyword: EARTH SCIENCE > Atmosphere > Atmospheric Chemistry/Oxygen Compounds > Ozone
names: EARTH SCIENCE > Atmosphere > Atmospheric Chemistry/Oxygen Compounds > Ozone, http://vocab.ndg.nerc.ac.uk/term/P041/4/G164
Co-ordinate Variables