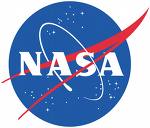 View XML
MOD06_L2 - MODIS/Terra Clouds 5-Min L2 Swath 1km and 5km
Update Frequency:
As Needed
Latest Data Update:
2023-06-19
Publication State:
Published
Publication Date:
2021-04-15
Dataset Size:
2.44M Files | 141TB
---
Abstract
These data are a copy of MODIS data from the NASA Level-1 and Atmosphere Archive & Distribution System (LAADS) Distributed Active Archive Center (DAAC). The copy is potentially only a subset. Below is the description from https://ladsweb.modaps.eosdis.nasa.gov/missions-and-measurements/products/MOD06_L2
The MODIS Level-2 Cloud product consists of cloud optical and physical parameters. These parameters are derived using remotely sensed infrared, visible and near infrared solar reflected radiances. MODIS infrared channel radiances are used to derive cloud top temperature, cloud top height, effective emissivity, cloud phase (ice vs. water, opaque vs. non-opaque), and cloud fraction under both daytime and nighttime conditions. MODIS visible radiances are used to derive cloud optical thickness and effective particle radius and cloud shadow effects. Near-infrared solar reflected radiance provides additional information for the retrieval of cloud particle phase (ice vs. water, clouds vs. snow). The shortname for this Level-2 MODIS cloud product is MOD06_L2. MOD06_L2 consists of parameters at a spatial resolution of either 1km or 5km (at nadir). Each MOD06_L2 product file covers a 5-minute time interval. This means that for 5km resolution parameters, the output grid is 270 pixels wide by 406 pixels in length. Every tenth granule has an output grid size of 270 by 408 pixels. For 1-km resolution parameters, the output grid is 1354 pixels in width by 2030 pixels in length and every tenth granule has an output grid size of 1354 by 2040 pixels.
MOD06_L2 product files are stored in Hierarchical Data Format (HDF-EOS). All gridded cloud parameters are stored as Scientific Data Sets (SDS) within the file, except two (band number and statistics). These are stored as Vdata (table arrays). Approximately 288 files are produced daily. Nighttime files are smaller than their daytime counterparts since only the cloud top properties are retrieved at night.
The MODIS Cloud Product will be used to investigate seasonal and inter-annual changes in cirrus (semi-transparent) global cloud cover and cloud phase with multispectral observations at 1km spatial resolution.
For additional details see the MODIS Atmospheres web site page onCollection 6.1 Updates.
Shortname: MOD06_L2 , Platform: Terra , Instrument: MODIS , Processing Level: Level-2 , Spatial Resolution: 1 km , Temporal Resolution: 5 minute , ArchiveSets: 61 , Collection: MODIS Collection 6.1 - Level 1, Atmosphere, Land (ArchiveSet 61) , PGE Number: PGE06 , File Naming Convention: MOD06_L2.AYYYYDDD.HHMM.CCC.YYYYDDDHHMMSS.hdf AYYYYDDD = Acqusition Year and Day of Year HHMM = Hour and Minute of acquisition CCC = Collection number YYYYDDDHHMMSS = Production Date and Time AYYYYDDD = Year and Day of Year of acquisition , Citation: Platnick, S., Ackerman, S., King, M., et al., 2015. MODIS Atmosphere L2 Cloud Product (06_L2). NASA MODIS Adaptive Processing System, Goddard Space Flight Center, USA: http://dx.doi.org/10.5067/MODIS/MOD06_L2.061 , Keywords: Water Vapor, Precipitable Water
Abbreviation: MOD06_L2
Keywords: Water Vapor, Precipitable Water
---
Details
| | |
| --- | --- |
| Previous Info: | No news update for this record |
| Previously used record identifiers: | No related previous identifiers. |
| Access rules: | |
| Data lineage: | Data were downloaded from https://ladsweb.modaps.eosdis.nasa.gov/archive/allData/ to support UK research groups, especially NCEO. |
| Data Quality: | Look on the data source site (https://ladsweb.modaps.eosdis.nasa.gov) for quality information |
| File Format: | HDF |
Process overview
This dataset was generated by instruments deployed on platforms as listed below.
Instrument/Platform pairings
Mobile platform operations
long_name: 11 micron Cloud Emissivity at 1-km resolution from LEOCAT for All Clouds
var_id: cloud_emiss11_1km
units: unitless
long_name: 12 micron Cloud Emissivity at 1-km resolution from LEOCAT for All Clouds
var_id: cloud_emiss12_1km
units: unitless
units: unitless
long_name: 13.3 micron Cloud Emissivity at 1-km resolution from LEOCAT for All Clouds
var_id: cloud_emiss13_1km
long_name: 8.5 micron Cloud Emissivity at 1-km resolution from LEOCAT for All Clouds
var_id: cloud_emiss85_1km
units: unitless
long_name: Above-cloud water vapor amount from 0.94um channel, ocean only, tau > 5.
var_id: Above_Cloud_Water_Vapor_094
units: cm
units: none
long_name: Atmospherically corrected reflectance used during cloud optical and microphysical properties retrieval
var_id: Atm_Corr_Refl
var_id: Radiance_Variance
units: Watts/meter2/steradian/micron
long_name: Band 31 Radiance Standard Deviation
var_id: Cirrus_Reflectance
units: none
long_name: Cirrus Reflectance
units: none
long_name: Cirrus Reflectance Flag
var_id: Cirrus_Reflectance_Flag
units: none
long_name: Cloud Effective Emissivity from Cloud Top Pressure Retrieval
var_id: Cloud_Effective_Emissivity
var_id: Cloud_Effective_Emissivity_Nadir
units: none
long_name: Cloud Effective Emissivity from Cloud Top Pressure Retrieval for Sensor Zenith (View) Angles <= 32 Degrees
units: none
long_name: Cloud Effective Emissivity from Cloud Top Pressure Retrieval for Sensor Zenith (View) Angles <= 32 Degrees, Day Data Only
var_id: Cloud_Effective_Emissivity_Nadir_Day
units: none
long_name: Cloud Effective Emissivity from Cloud Top Pressure Retrieval for Sensor Zenith (View) Angles <= 32 Degrees, Night Data Only
var_id: Cloud_Effective_Emissivity_Nadir_Night
long_name: Cloud Effective Emissivity from Cloud Top Pressure Retrieval, Day Only
var_id: Cloud_Effective_Emissivity_Day
units: none
long_name: Cloud Effective Emissivity from Cloud Top Pressure Retrieval, Night Only
var_id: Cloud_Effective_Emissivity_Night
units: none
long_name: Cloud Emissivity at 1-km resolution from LEOCAT Cloud Top Pressure Retrieval
var_id: cloud_emissivity_1km
units: unitless
units: none
long_name: Cloud Fraction in Retrieval Region (5x5 1-km Pixels) from 1-km Cloud Mask
var_id: Cloud_Fraction
long_name: Cloud Fraction in Retrieval Region (5x5 1-km Pixels) from 1-km Cloud Mask for Sensor Zenith (View) Angles <= 32 Degrees
var_id: Cloud_Fraction_Nadir
units: none
var_id: Cloud_Fraction_Nadir_Day
units: none
long_name: Cloud Fraction in Retrieval Region (5x5 1-km Pixels) from 1-km Cloud Mask for Sensor Zenith (View) Angles <= 32 Degrees, Day Data Only
units: none
long_name: Cloud Fraction in Retrieval Region (5x5 1-km Pixels) from 1-km Cloud Mask for Sensor Zenith (View) Angles <= 32 Degrees, Night Data Only
var_id: Cloud_Fraction_Nadir_Night
units: none
long_name: Cloud Fraction in Retrieval Region (5x5 1-km Pixels) from 1-km Cloud Mask, Day Only
var_id: Cloud_Fraction_Day
units: none
long_name: Cloud Fraction in Retrieval Region (5x5 1-km Pixels) from 1-km Cloud Mask, Night Only
var_id: Cloud_Fraction_Night
units: none
long_name: Cloud Multi Layer Identification From MODIS Shortwave Observations
var_id: Cloud_Multi_Layer_Flag
long_name: Cloud Optical Thickness two-channel retrieval using band 7(2.1um) and band 6(1.6um)from best points: not failed in any way, not marked for clear sky restoral
var_id: Cloud_Optical_Thickness_1621
units: none
var_id: Cloud_Optical_Thickness_1621_PCL
units: none
long_name: Cloud Optical Thickness two-channel retrieval using band 7(2.1um) and band 6(1.6um)from points identified as either partly cloudy from 250m cloud mask test or 1km cloud edges
var_id: Cloud_Effective_Radius_1621
units: micron
long_name: Cloud Particle Effective Radius two-channel retrieval using band 7(2.1um) and band 6(1.6um)from best points: not failed in any way, not marked for clear sky restoral
units: none
long_name: Cloud Phase Determination Used in Optical Thickness/Effective Radius Retrieval
var_id: Cloud_Phase_Optical_Properties
units: none
long_name: Cloud Phase at 1-km resolution from 8.5- 11 um BTDs and cloud emissivity ratios (12/11, 8.5/11, and 7.2/11 um)
var_id: Cloud_Phase_Infrared_1km
units: none
long_name: Cloud Phase from 8.5 and 11 um Bands
var_id: Cloud_Phase_Infrared
long_name: Cloud Phase from 8.5 and 11 um Bands, Day Only
var_id: Cloud_Phase_Infrared_Day
units: none
var_id: Cloud_Phase_Infrared_Night
units: none
long_name: Cloud Phase from 8.5 and 11 um Bands, Night Only
long_name: Cloud Top Height at 1-km resolution from LEOCAT, Geopotential Height at Retrieved Cloud Top Pressure Level rounded to nearest 50 m
var_id: cloud_top_height_1km
units: meters
units: hPa
long_name: Cloud Top Pressure Level (rounded to nearest 5 mb)
var_id: Cloud_Top_Pressure
units: hPa
long_name: Cloud Top Pressure Level for Sensor Zenith (View) Angles <= 32 Degrees (rounded to nearest 5 mb)
var_id: Cloud_Top_Pressure_Nadir
long_name: Cloud Top Pressure Level for Sensor Zenith (View) Angles <= 32 Degrees (rounded to nearest 5 mb), Day Data Only
var_id: Cloud_Top_Pressure_Nadir_Day
units: hPa
var_id: Cloud_Top_Pressure_Nadir_Night
units: hPa
long_name: Cloud Top Pressure Level for Sensor Zenith (View) Angles <= 32 Degrees (rounded to nearest 5 mb), Night Data Only
long_name: Cloud Top Pressure Level, Day Only (rounded to nearest 5 mb)
var_id: Cloud_Top_Pressure_Day
units: hPa
units: hPa
long_name: Cloud Top Pressure Level, Night Data Only (rounded to nearest 5 mb)
var_id: Cloud_Top_Pressure_Night
var_id: Cloud_Top_Pressure_From_Ratios
units: hPa
long_name: Cloud Top Pressure Levels from Ratios of Bands 36/35, 35/34, 35/33, 34/33 from the CO2-slicing Algorithm
units: hPa
long_name: Cloud Top Pressure at 1-km resolution from LEOCAT, Cloud Top Pressure Level rounded to nearest 5 mb
var_id: cloud_top_pressure_1km
units: hPa
long_name: Cloud Top Pressure from IR Window Retrieval
var_id: Cloud_Top_Pressure_Infrared
units: K
long_name: Cloud Top Temperature at 1-km resolution from LEOCAT, Temperature from Ancillary Data at Retrieved Cloud Top Pressure Level
var_id: cloud_top_temperature_1km
var_id: Cloud_Water_Path_1621
units: g/m^2
long_name: Column Water Path two-channel retrieval using band 7(2.1um) and band 6(1.6um)from best points: not failed in any way, not marked for clear sky restoral
long_name: Column Water Path two-channel retrieval using band 7(2.1um) and band 6(1.6um)from points identified as either partly cloudy from 250m cloud mask test or 1km cloud edges
var_id: Cloud_Water_Path_1621_PCL
units: g/m^2
units: percent
long_name: Dispersion in bands 1 (plane 1) and 2 (plane 2) from 250m reflectance statistics of cloud mask
var_id: Cloud_Mask_SPI
units: none
long_name: First Byte of MODIS Cloud Mask Plus Additional Stats for L3 (2nd Byte)
var_id: Cloud_Mask_5km
units: degrees_north
var_id: Latitude
long_name: Geodetic Latitude
var_id: Longitude
units: degrees_east
long_name: Geodetic Longitude
long_name: Geopotential Height at Retrieved Cloud Top Pressure Level (rounded to nearest 50 m)
var_id: Cloud_Top_Height
units: meters
long_name: Geopotential Height at Retrieved Cloud Top Pressure Level for Sensor Zenith (View) Angles <=32 Degrees (rounded to nearest 50 m)
var_id: Cloud_Top_Height_Nadir
units: meters
var_id: Cloud_Top_Height_Nadir_Day
units: meters
long_name: Geopotential Height at Retrieved Cloud Top Pressure Level for Sensor Zenith (View) Angles <=32 Degrees, Day Data Only (rounded to nearest 50 m)
long_name: Geopotential Height at Retrieved Cloud Top Pressure Level for Sensor Zenith (View) Angles <=32 Degrees, Night Data Only (rounded to nearest 50 m)
var_id: Cloud_Top_Height_Nadir_Night
units: meters
units: see description attribute
long_name: Granule Statistics for parameters at 1x1 resolution
var_id: Statistics_1km_sds
var_id: Asymmetry_Parameter_Ice
units: none
long_name: Ice Asymmetry Parameter from the phase functions used to generate the forward lookup tables
units: none
long_name: Ice Extinction Efficiency from the phase functions used to generate the forward lookup tables
var_id: Extinction_Efficiency_Ice
long_name: Ice single scatter albedo from the phase functions used to generate the forward lookup tables
var_id: Single_Scatter_Albedo_Ice
units: none
long_name: Index Indicating MODIS Bands Used for Cloud Top Pressure Retrieval
var_id: Cloud_Height_Method
units: none
units: unitless
long_name: Index Indicating the MODIS Band(s) Used to Produce the Cloud Top Pressure Result
var_id: cloud_top_method_1km
var_id: IRP_CTH_Consistency_Flag_1km
units: none
long_name: Indicates Cloud_Phase_Infrared_1km results changed to ice from water when cloud_top_method_1km reports valid band 36/35 CO2-slicing result (1=change)
units: none
long_name: Liquid Water Asymmetry Parameter from the phase functions used to generate the forward lookup tables
var_id: Asymmetry_Parameter_Liq
long_name: Liquid Water CE from the phase functions used to generate the forward lookup tables
var_id: Extinction_Efficiency_Liq
units: none
var_id: Single_Scatter_Albedo_Liq
units: none
long_name: Liquid Water single scatter albedo from the phase functions used to generate the forward lookup tables
units: K
long_name: Low Cloud Temperature from IR Window retrieval using cloud emissivity based on cloud optical thickness
var_id: IRW_Low_Cloud_Temperature_From_COP
var_id: Cloud_Mask_1km
units: none
long_name: MODIS Cloud Mask, L2 MOD06 QA Plan
units: K
long_name: Observed Brightness Temperature from Cloudy Averaged Radiances in a 5x5 1-km Pixel Region
var_id: Brightness_Temperature
units: none
long_name: Quality Assurance at 1x1 Resolution
var_id: Quality_Assurance_1km
long_name: Quality Assurance at 5x5 Resolution
var_id: Quality_Assurance_5km
units: none
units: by plane in order: 1-none, 2-micron, 3-percent
long_name: Retrievals and other information for points that failed to retrievevia standard solution logic for retrieval using band 6 and band 7
var_id: Retrieval_Failure_Metric_1621
var_id: Sensor_Azimuth
units: degrees
long_name: Sensor Azimuth Angle, Cell to Sensor
units: degrees
long_name: Sensor Azimuth Angle, Cell to Sensor, Day Data Only
var_id: Sensor_Azimuth_Day
var_id: Sensor_Azimuth_Night
units: degrees
long_name: Sensor Azimuth Angle, Cell to Sensor, Night Data Only
units: degrees
long_name: Sensor Zenith Angle, Cell to Sensor
var_id: Sensor_Zenith
units: degrees
long_name: Sensor Zenith Angle, Cell to Sensor, Day Data Only
var_id: Sensor_Zenith_Day
units: degrees
long_name: Sensor Zenith Angle, Cell to Sensor, Night Data Only
var_id: Sensor_Zenith_Night
units: degrees
long_name: Solar Azimuth Angle, Cell to Sun
var_id: Solar_Azimuth
units: degrees
long_name: Solar Azimuth Angle, Cell to Sun, Day Data Only
var_id: Solar_Azimuth_Day
units: degrees
long_name: Solar Azimuth Angle, Cell to Sun, Night Data Only
var_id: Solar_Azimuth_Night
units: degrees
long_name: Solar Zenith Angle, Cell to Sun
var_id: Solar_Zenith
units: degrees
long_name: Solar Zenith Angle, Cell to Sun, Day Data Only
var_id: Solar_Zenith_Day
var_id: Solar_Zenith_Night
units: none
long_name: Solar Zenith Angle, Cell to Sun, Night Data Only
long_name: Spectral Cloud Forcing (cloud minus clear radiance)
var_id: Spectral_Cloud_Forcing
units: Watts/meter2/steradian/micron
long_name: Surface Pressure from Ancillary Data
var_id: Surface_Pressure
units: hPa
units: K
long_name: Surface Temperature for Each 1-km MODIS Pixel Interplated from Ancillary Data
var_id: surface_temperature_1km
units: K
long_name: Surface Temperature from Ancillary Data
var_id: Surface_Temperature
long_name: TAI time at start of scan replicated across the swath
var_id: Scan_Start_Time
units: seconds
units: K
long_name: Temperature from Ancillary Data at Retrieved Cloud Top Pressure Level
var_id: Cloud_Top_Temperature
var_id: Cloud_Top_Temperature_Nadir
units: K
long_name: Temperature from Ancillary Data at Retrieved Cloud Top Pressure Level for Sensor Zenith (View) Angles <= 32 Degrees
units: K
long_name: Temperature from Ancillary Data at Retrieved Cloud Top Pressure Level for Sensor Zenith (View) Angles <= 32 Degrees, Day Data Only
var_id: Cloud_Top_Temperature_Nadir_Day
units: K
long_name: Temperature from Ancillary Data at Retrieved Cloud Top Pressure Level for Sensor Zenith (View) Angles <= 32 Degrees, Night Data Only
var_id: Cloud_Top_Temperature_Nadir_Night
units: K
long_name: Temperature from Ancillary Data at Retrieved Cloud Top Pressure Level, Day Only
var_id: Cloud_Top_Temperature_Day
units: K
long_name: Temperature from Ancillary Data at Retrieved Cloud Top Pressure Level, Night Only
var_id: Cloud_Top_Temperature_Night
units: hPa
long_name: Tropopause Height from Ancillary Data
var_id: Tropopause_Height
long_name: Upper Tropospheric/Lower Stratospheric (UTLS) Cloud Flag at 1-km resolution - valid from -50 to +50 Degrees Latitude
var_id: os_top_flag_1km
units: none
Co-ordinate Variables