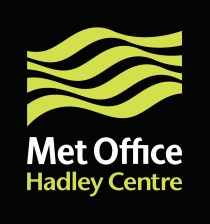 View XML
MSU equivalent measures from HadAT2 (1958 to 2005)
Update Frequency:
Not Planned
Publication State:
Published
Publication Date:
2015-12-20
Dataset Size:
19 Files | 21MB
---
Abstract
In the interests of having MSU-equivalent HadAT timeseries available for immediate comparisons with these satellite-derived data, the Hadley Centre have created a set of MSU equivalent measures under very specific criteria. Although justifiable, many of the decisions they have made are subjective and alternative choices could be made that would appear, at least initially, to be equally plausible. Final MSU equivalent measures for the monthly HadAT2 timeseries are available as well as a number of intermediate products required to produce these from the Temperature on Pressure Levels data.
For more information on the real MSU instruments, their measurements and their climate timeseries are available from the University of Alabama in Huntsville and Remote Sensing Systems (external links).
Abbreviation: Hadley-HADAT2-MSU
Keywords: Met Office, HADAT, MSU, radiosonde, temperature anomalies, Hadley
---
Details
| | |
| --- | --- |
| Previous Info: | No news update for this record |
| Previously used record identifiers: | No related previous identifiers. |
| Access rules: | |
| Data lineage: | Data files acquired as is from the Met Office Hadley centre, are stored at the BADC. |
| Data Quality: | Data quality controlled by the Met Office (as per dataset documentation provided). |
| File Format: | The data are available in ASCII and NetCDF format |
Process overview
This dataset was generated by the
computation
detailed below.
| | |
| --- | --- |
| Title | Computation for MSU equivalent measures from HadAT2 |
| Abstract | The MSU equivalent measures from HadAT2 are a composite of remotely sensed data that is then processed to be equivalent to HadAT2. Although justifiable, many of the decisions they have made are subjective and alternative choices could be made that would appear, at least initially, to be equally plausible. Final MSU equivalent measures for the monthly HadAT2 timeseries are available as well as a number of intermediate products required to produce these from the Temperature on Pressure Levels data. |
| Input Description | None |
| Output Description | None |
| Software Reference | None |
units: K
var_id: anomalies
long_name: MSU channel equivalent measures
names: MSU channel equivalent measures
long_name: Temperature Anomalies
gcmd_url: http://vocab.ndg.nerc.ac.uk/term/P141/4/GVAR0861
gcmd_keyword: Temperature Anomalies
names: http://vocab.ndg.nerc.ac.uk/term/P141/4/GVAR0861, Temperature Anomalies
long_name: channel 2 weighting
var_id: channel2
names: channel 2 weighting
long_name: channel 2LT weighting
var_id: channel2LT
names: channel 2LT weighting
long_name: channel 4 weighting
var_id: channel4
names: channel 4 weighting
units: K
long_name: global mean anomaly
var_id: global_mean
names: global mean anomaly
units: degrees_north
var_id: lat
long_name: gridbox latitude
names: gridbox latitude
units: degrees_east
var_id: lon
long_name: gridbox longitude
names: gridbox longitude
units: degrees_north
long_name: latitude
var_id: lat
names: latitude
units: degrees_east
long_name: longitude
var_id: lon
names: longitude
units: month
long_name: month
var_id: month
names: month
units: hPa
var_id: pressure
long_name: pressure level
names: pressure level
units: season
long_name: season
var_id: season
names: season
long_name: time
var_id: time
names: time
units: K
long_name: tropical mean anomaly
var_id: tropical
names: tropical mean anomaly
units: K
long_name: zonal mean anomaly
var_id: zonal
names: zonal mean anomaly
Co-ordinate Variables