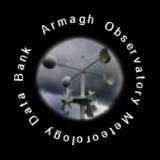 View XML
Armagh Observatory: Soil temperature at 30cm observations from 1904-2003
Update Frequency:
Not Planned
Latest Data Update:
2006-11-14
Publication State:
Published
Publication Date:
2007-03-19
Dataset Size:
11 Files | 382KB
---
Abstract
Soil temperature observations from the Armagh Observatory, founded in 1790 by Archbishop Richard Robinson. As well as astronomical observations various meteorological parameters have been recorded since 1794. If users wish to find data from other areas of work undertaken by the observatory they should visit the Armagh Observatory website.
Abbreviation: Not defined
Keywords: Armagh, Soil temperature
---
Details
| | |
| --- | --- |
| Previous Info: | No news update for this record |
| Previously used record identifiers: | No related previous identifiers. |
| Access rules: | |
| Data lineage: | Data are collected at the Armagh Observatory and obtained by the BADC for use by the research community. |
| Data Quality: | Some instruments undergo calibration see Armagh Observatory website for further details: http://climate.arm.ac.uk/aws2/aws2.html |
| File Format: | Data are stored in a bespoke ASCII format. See linked documentation for further details. |
Process overview
This dataset was generated by instruments deployed on platforms as listed below.
Instrument/Platform pairings
| | |
| --- | --- |
| Raingauge | Deployed on: Armagh Observatory, Northern Ireland, UK |
| Thermometer | Deployed on: Armagh Observatory, Northern Ireland, UK |
| Barometer | Deployed on: Armagh Observatory, Northern Ireland, UK |
| Sunshine Recorder | Deployed on: Armagh Observatory, Northern Ireland, UK |
| Anemometer | Deployed on: Armagh Observatory, Northern Ireland, UK |
| Armagh Automatic Weather Station (AWS) | Deployed on: Armagh Observatory, Northern Ireland, UK |
long_name: 30 cm Soil Temperature
names: 30 cm Soil Temperature
Co-ordinate Variables