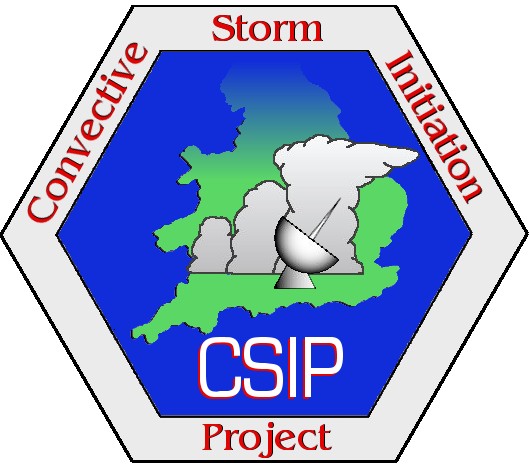 View XML
Convective Storm Initiation Project (CSIP): Institute of Meteorology and Climate Research (IMK) Dornier 128 Aircraft Data at Chilbolton, UK
Update Frequency:
Not Planned
Latest Data Update:
2007-02-27
Publication State:
Published
Publication Date:
2006-08-17
Dataset Size:
18 Files | 33MB
---
Abstract
The Institute of Meterological and Climate Research Dornier 128 aircraft data were collected at Chilbolton, Hampshire by instruments on the aircraft, between the 22nd of June 2005 and the 14th of July 2005. The dataset includes measurements of wind direction and wind speed, air density, and air temperature.
Measurements taken by the Dornier 128 aircraft and stored in this dataset are:
static pressure, uncorrected (hPa)
barometric altitude (m)
radarheight above ground (m)
latitude (deg)
longitude (deg)
true air speed (m/s)
velocity over ground (m/s)
vertical velocity (m/s)
radiation pyranometer top (W/m2)
radiation pyranomter bottom (W/m2)
radiation pyrgeometer top (W/m2)
radiation pyrgeometer bottom (W/m2)
air density (kg/m3)
fast air temperature (deg Celsius)
potential temperature (deg Celsius)
filtered mixing ratio (g/kg)
mixing ratio Lyman-Alpha (g/kg)
wind component west-east (m/s)
wind component south-north (m/s)
vertical wind component (m/s)
wind direction (deg)
wind speed (m/s)
Abbreviation: Not defined
Keywords: CSIP, UFAM, aircraft, pressure, wind
---
Details
| | |
| --- | --- |
| Previous Info: | No news update for this record |
| Previously used record identifiers: | http://badc.nerc.ac.uk/view/badc.nerc.ac.uk__ATOM__ACTIVITY_05289856-e872-11e1-83df-00163e251233 |
| Access rules: | |
| Data lineage: | Data were collected by the Institute of Meteorology and Climate Research (IMK) before preparation and delivery to the Convective Storm Initiation Project (CSIP) participants and then to the BADC for archiving. |
| Data Quality: | Research data |
| File Format: | Data are NASA Ames formatted. |
Related Documents
No documents related to this record were found.
Process overview
This dataset was generated by instruments deployed on platforms as listed below.
Instrument/Platform pairings
Mobile platform operations