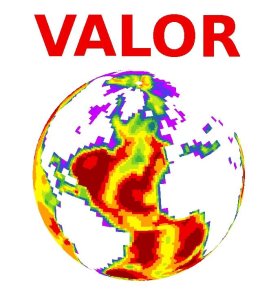 View XML
RAPID-VALOR: Meteorology ECMWF Model runs output
Update Frequency:
Not Planned
Latest Data Update:
2011-06-17
Publication State:
Published
Publication Date:
2010-01-18
Dataset Size:
1.53K Files | 554GB
---
Abstract
RAPID-WATCH VALOR project investigated how the inclusion of RAPID-WATCH observations into the 'initial conditions', used to start climate model simulations, can refine predictions of the future climate and, particularly, the future state of the Atlantic Meridional Overturning Circulation (AMOC).
This dataset collection contains Meteorology ECMWF Model output.
Abbreviation: Not defined
Keywords: RAPID, Climate change, Meteorology
---
Details
| | |
| --- | --- |
| Previous Info: | No news update for this record |
| Previously used record identifiers: | No related previous identifiers. |
| Access rules: | |
| Data lineage: | Dataset produced from model runs on HECToR made by NOCS during 2010/11. Data originally produced in PP format, then converted to netcdf and transferred to BADC. |
| Data Quality: | Not known. |
| File Format: | Data are netCDF formatted |
Related Documents
No documents related to this record were found.
Process overview
This dataset was generated by the
computation
detailed below.
| | |
| --- | --- |
| Title | Reading University Ocean Reanalysis Software deployed on Reading University computer |
| Abstract | This computation involved: Reading University Ocean Reanalysis Software deployed on Reading University computer. |
| Input Description | None |
| Output Description | None |
| Software Reference | None |
units: m3/s
long_name: Barotropic_Stream_Function
var_id: sobarstf
units: %
long_name: Ice concentration
var_id: ileadfra
units: m/kt
long_name: Ice produced
var_id: iiceprod
units: C
long_name: Ice temperature
var_id: iicetemp
units: m
long_name: Ice thickness
var_id: iicethic
units: m/s
long_name: Ice velocity u
var_id: iicevelu
units: m/s
long_name: Ice velocity v
var_id: iicevelv
units: W/m2
long_name: Latent Heat Flux Upward
var_id: solhflup
units: degrees_north
long_name: Latitude
var_id: nav_lat
units: degrees_east
long_name: Longitude
var_id: nav_lon
units: W/m2
long_name: Longwave Radiation Downward
var_id: solwfldo
units: m/s
long_name: Meridional Velocity
var_id: vomecrty
units: (m/s)^2
long_name: Meridional Velocity_Squared
var_id: vomecrty_sqd
units: N/m2
long_name: Meridional Wind Stress
var_id: sometauy
units: Sverdrup
long_name: Meridional_Overt.Cell_Atlantic
var_id: zomsfatl
units: Sverdrup
long_name: Meridional_Overt.Cell_Global
var_id: zomsfglo
units: Sverdrup
long_name: Meridional_Overt.Cell_Indian
var_id: zomsfind
units: Sverdrup
long_name: Meridional_Overt.Cell_IndoPacif
var_id: zomsfinp
units: Sverdrup
long_name: Meridional_Overt.Cell_pacif
var_id: zomsfpac
units: m.PSU.s-1
long_name: Meridional_VS
var_id: vomevs
units: m.DegC.s-1
long_name: Meridional_VT
var_id: vomevt
units: m
long_name: Mixed Layer Depth 0.01
var_id: somxl010
units: W/m2
long_name: Net Downward Heat Flux
var_id: sohefldo
units: Kg/m2/S
long_name: Net Upward Water Flux
var_id: sowaflup
units: w/m2
long_name: Non-solar flux at ice/ocean surface
var_id: iicenflx
units: w/m2
long_name: Non-solar flux at ocean surface
var_id: iocwnsfl
units: w/m2
long_name: Oceanic flux at the ice base
var_id: ioceflxb
units: PSU
long_name: Salinity
var_id: vosinc
units: PSU
long_name: Salinity Increment on T obs
var_id: vosincto
units: PSU
long_name: Salinity balance Increment on T obs
var_id: vosbncto
units: kg/m2/kt
long_name: Salt flux at ocean surface
var_id: iocesafl
units: m
long_name: Sea Surface Height
var_id: sossheig
units: (m)^2
long_name: Sea Surface Height_Squared
var_id: sossheig_sqd
units: PSU
long_name: Sea surface salinity
var_id: isssalin
units: C
long_name: Sea surface temperature
var_id: isstempe
units: W/m2
long_name: Sensible Heat Flux Upward
var_id: sosbhfup
units: W/m2
long_name: Shortwave Radiation
var_id: soshfldo
units: kg/day
long_name: Snow precipitation
var_id: isnowpre
units: m
long_name: Snow thickness
var_id: isnowthi
units: w/m2
long_name: Solar flux at ice/ocean surface
var_id: iicesflx
units: w/m2
long_name: Solar flux at ocean surface
var_id: iocesflx
units: Num
var_id: voswgtzo
long_name: Sum of Salinity Weights on Z levelsxup
units: Num
long_name: Sum of Temperature Weights on Z levels
var_id: votwgtzo
units: Kg/m2/S
long_name: Surface_water_flux:damping
var_id: sowafldp
units: C
long_name: Temperature
var_id: votinc
long_name: Time axis
var_id: time_counter
units: w/m2
long_name: Total flux at ocean surface
var_id: iocetflx
units: m
long_name: Vertical T levels
var_id: deptht
units: m
long_name: Vertical U levels
var_id: depthu
units: m
long_name: Vertical V levels
var_id: depthv
units: Pa
long_name: Wind stress u
var_id: iocestru
units: Pa
long_name: Wind stress v
var_id: iocestrv
units: m/s
long_name: Zonal Velocity
var_id: vozocrtx
units: (m/s)^2
long_name: Zonal Velocity_Squared
var_id: vozocrtx_sqd
units: N/m2
long_name: Zonal Wind Stress
var_id: sozotaux
units: m.PSU.s-1
long_name: Zonal_US
var_id: vozous
units: m.DegC.s-1
long_name: Zonal_UT
var_id: vozout
units: Kg/m2/S
long_name: concentration/dilution water flux
var_id: sowaflcd
units: Kg/m2/S
long_name: ice=>ocean water flux
var_id: iowaflup
Co-ordinate Variables