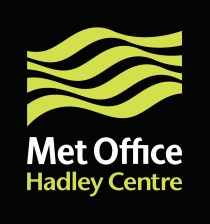 View XML
Global sea-Ice Content (GICE2.3b) anomalies (1871-2003)
Update Frequency:
Not Planned
Publication State:
Published
Publication Date:
2007-02-02
Dataset Size:
139 Files | 103MB
---
Abstract
GICE (Global sea-Ice) is a gridded dataset of sea-ice coverage fractions covering the period 1856-February 2003. The current version of the dataset is GICE23b.
GISST/GICE was originally developed as an extention to MOHSST that provided a globally complete SST analysis and sea-ice data. This is required to drive atmospheric general circulation models.
GISST/GICE has now been superceeded by HadISST. We now recommend use of HadISST instead of GISST/GICE for all purposes. GICE is only still available in case it is needed for direct comparison with earlier work where GICE was used. GICE is no longer updated or developed.
The sea-ice component of GISST (GICE) contains known inhomogeneities, especially in the antarctic. GISST should not be used for studies of sea-ice variability.
GISST sea-ice fractions are based on a mixture of charts, satellite observations and statistical interpolations.
The current version of the dataset is GICE 2.3B which was provided by the Met Office.
Abbreviation: GOSTA-GICE2.3B
Keywords: Met Office, GICE, GISST, SST, Ice, Blended, Land, climate
---
Details
| | |
| --- | --- |
| Previous Info: | No news update for this record |
| Previously used record identifiers: | http://badc.nerc.ac.uk/view/badc.nerc.ac.uk__ATOM__dep_11704360983113737 |
| Access rules: | |
| Data lineage: | Data files acquired by the BADC from the Met Office Hadley Centre in 2000. Original data files were split in yearly files. Original files also available in the archive. |
| Data Quality: | Data quality controlled by the Met Office. See documentation provided. |
| File Format: | ASCII |
Process overview
This dataset was generated by the
computation
detailed below.
| | |
| --- | --- |
| Title | GICE sea-ice content data processing deployed on Met Office Hadley Centre Computers |
| Abstract | This computation involved: GICE sea-ice content data processing deployed on Met Office Hadley Centre Computers. Process used to create the GICE dataset. |
| Input Description | None |
| Output Description | None |
| Software Reference | None |
long_name: Sea Ice Concentration
gcmd_name: Sea Ice Concentration
gcmd_url: http://vocab.ndg.nerc.ac.uk/term/P141/4/GVAR0719
names: Sea Ice Concentration, http://vocab.ndg.nerc.ac.uk/term/P141/4/GVAR0719
Co-ordinate Variables