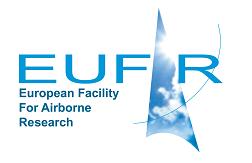 View XML
NCAR-C130 EUFAR ICARE-QAD Flight, 2010-11-03: in situ atmospheric measurements
Update Frequency:
Not Planned
Latest Data Update:
2011-04-12
Publication State:
Published
Publication Date:
2017-01-30
Dataset Size:
5 Files | 16MB
---
Abstract
In situ atmospheric measurements using the Core instruments on the NCAR C130 aircraft onboard the NCAR C130 aircraft for the icare-QUAD- Quality of Airborne Data (ICARE-QAD) project (flight reference: ncar-c130_20101103_icare).
Data were collected over the Toulouse, France area.

Abbreviation: Not defined
Keywords: ICARE-QAD, EUFAR, aircraft, atmospheric
---
Details
Previous Info:

No news update for this record

Previously used record identifiers:

No related previous identifiers.

Access rules:

Access to these data is available to any registered CEDA user. Please Login or Register for an account to gain access.

Use of these data is covered by the following licence:

http://creativecommons.org/licenses/by/4.0/

. When using these data you must cite them correctly using the citation given on the CEDA Data Catalogue record.

Data lineage:

Data were collected by instrument scientists during the flight before preparation and delivery for archiving at the Centre for Environmental Data Analysis (CEDA).

Data Quality:

The data are quality controlled by the Climatic Research Unit (CRU) at the University of East Anglia. Details are given in the paper Harries et al. 2014 and the release notes, links to both can be found in the documentation.

File Format:

Data are netCDF and ENVI Binary formatted. Ancillary files may be plain ASCII or PDF formatted. Image files may be PNG or JPG formatted.
Process overview
This dataset was generated by instruments deployed on platforms as listed below.
Instrument/Platform pairings
Mobile platform operations
units: gram/m3
long_name: Absolute Humidity, T-Electric Top
var_id: RHODT
units: none
long_name: Aircraft Mach Number Squared
var_id: XMACH2
units: m/s
standard_name: platform_speed_wrt_air
long_name: Aircraft True Airspeed, Fuselage
var_id: TASF
units: m/s
standard_name: platform_speed_wrt_air
long_name: Aircraft True Airspeed, Humidity Corrected
var_id: TASHC
units: m/s
standard_name: platform_speed_wrt_air
long_name: Aircraft True Airspeed, Radome
var_id: TASR
units: m/s
standard_name: platform_speed_wrt_air
long_name: Aircraft True Airspeed, Reference
var_id: TASX
standard_name: air_temperature
units: deg_C
long_name: Ambient Temperature, Deiced HARCO 1
var_id: ATFH1
standard_name: air_temperature
units: deg_C
long_name: Ambient Temperature, Deiced HARCO 2
var_id: ATFH2
standard_name: air_temperature
units: deg_C
long_name: Ambient Temperature, Radome Left
var_id: ATRL
standard_name: air_temperature
units: deg_C
long_name: Ambient Temperature, Reference
var_id: ATX
units: hPa
standard_name: water_vapor_pressure
long_name: Ambient Water Vapor Pressure, Reference
var_id: EDPC
units: degree
long_name: Attack Angle, Radome Diff. Pressure
var_id: AKRD
long_name: CDP Average Transit Time
var_id: AVGTRNS_RWI
units:
units: dBZ
long_name: CDP Calculated Reflectivity
var_id: DBZD_RWI
units: #/cm3
long_name: CDP Concentration (all cells)
var_id: CONCD_RWI
units: #/cm3
long_name: CDP Concentration (per cell)
var_id: CCDP_RWI
units: none
long_name: CDP Dispersion (sigma/dbarx)
var_id: DISPD_RWI
units: um
long_name: CDP Effective Radius
var_id: REFFD_RWI
units: um
long_name: CDP Mean Particle Diameter
var_id: DBARD_RWI
units: count
long_name: CDP Raw Accumulation (per cell)
var_id: ACDP_RWI
units: hPa
standard_name: surface_air_pressure
long_name: Calculated Surface Pressure
var_id: PSURF
units: ppmv
long_name: Carbon Dioxide Mixing Ratio
var_id: CO2_PIC
units: ppbv
long_name: Carbon Monoxide Mixing Ratio
var_id: COMR_AL
units: #/cm3
long_name: Condensation Nuclei (CN) Concentration
var_id: CONCN
units: none
long_name: Constant value of 0.
var_id: ZERO
units: none
long_name: Constant value of 1.
var_id: ONE
units: vlpm
long_name: Corrected CN Counter Sample Flow Rate
var_id: FCNC
units: vlpm
long_name: Corrected CN Isokinetic Side Flow Rate
var_id: XICNC
units: hPa
long_name: Corrected Dynamic Pressure, Fuselage
var_id: QCFC
units: hPa
long_name: Corrected Dynamic Pressure, Radome
var_id: QCRC
units: hPa
long_name: Corrected Dynamic Pressure, Reference
var_id: QCXC
units: m
standard_name: altitude
long_name: Corrected GPS Altitude
var_id: GGALTC
units: hPa
standard_name: air_pressure
long_name: Corrected Static Pressure, Fuselage
var_id: PSFC
units: hPa
standard_name: air_pressure
long_name: Corrected Static Pressure, Fuselage Digital
var_id: PSFDC
units: hPa
standard_name: air_pressure
long_name: Corrected Static Pressure, Reference
var_id: PSXC
units: m/s
long_name: Damped Aircraft Vertical Velocity
var_id: WP3
standard_name: dew_point_temperature
units: deg_C
long_name: Dew Point Temperature, Reference
var_id: DPXC
standard_name: dew_point_temperature
units: deg_C
long_name: Dew Point Temperature, T-Electric Bottom
var_id: DPBC
units: K
long_name: Equivalent Potential Temperature
standard_name: equivelent_potential_temperature
var_id: THETAE
units: #/cm3
long_name: FSSP-300 Concentration (all cells)
var_id: CONC3_LWI
units: #/cm3
long_name: FSSP-300 Concentration (per cell) - DMT
var_id: CS300_LWI
units: um
long_name: FSSP-300 Mean Particle Diameter
var_id: DBAR3_LWI
units: ppbv
long_name: Fast Response Ozone Mixing Ratio
var_id: FO3_CL
standard_name: wind_from_direction
units: degree_T
long_name: GPS-Corrected Horizontal Wind Direction
var_id: WDC
standard_name: wind_speed
units: m/s
long_name: GPS-Corrected Horizontal Wind Speed
var_id: WSC
units: m/s
long_name: GPS-Corrected Inertial Ground Speed Vector, East Component
var_id: VEWC
units: m/s
long_name: GPS-Corrected Inertial Ground Speed Vector, North Component
var_id: VNSC
standard_name: eastward_wind
units: m/s
long_name: GPS-Corrected Wind Vector, East Component
var_id: UIC
units: m/s
long_name: GPS-Corrected Wind Vector, Lateral Component
var_id: VYC
units: m/s
long_name: GPS-Corrected Wind Vector, Longitudinal Component
var_id: UXC
standard_name: northward_wind
units: m/s
long_name: GPS-Corrected Wind Vector, North Component
var_id: VIC
standard_name: upward_air_velocity
units: m/s
long_name: GPS-Corrected Wind Vector, Vertical Gust Component
var_id: WIC
units: m
standard_name: height
long_name: Geometric (Radar) Altitude (APN-232)
var_id: RALT
units: hPa
long_name: Horizontal Differential Pressure, Radome
var_id: BDIFR
standard_name: wind_from_direction
long_name: Horizontal Wind Direction
units: degree_T
var_id: WD
standard_name: wind_speed
units: m/s
var_id: WS
long_name: Horizontal Wind Speed
units: m/s
standard_name: platform_speed_wrt_ground
long_name: IRS Aircraft Ground Speed
var_id: GSF
units: degree
standard_name: platform_pitch_angle
var_id: PITCH
long_name: IRS Aircraft Pitch Angle
units: degree
standard_name: platform_roll_angle
var_id: ROLL
long_name: IRS Aircraft Roll Angle
standard_name: platform_course
units: degree_T
long_name: IRS Aircraft Track Angle
var_id: TKAT
standard_name: platform_orientation
units: degree_T
long_name: IRS Aircraft True Heading Angle
var_id: THDG
units: m/s
long_name: IRS Ground Speed Vector, East Component
var_id: VEW
units: m/s
long_name: IRS Ground Speed Vector, North Component
var_id: VNS
units: m/s
long_name: IRS Vertical Speed
var_id: VSPD
units: hPa
standard_name: air_pressure
long_name: Interior Cabin Static Pressure
var_id: PCAB
standard_name: humidity_mixing_ratio
units: gram/kg
long_name: Mixing Ratio, T-Electric
var_id: MR
units: m
standard_name: altitude
long_name: NACA Pressure Altitude
var_id: PALT
units: #/cm3
long_name: PCAS Concentration (all cells)
var_id: CONCP_LWO
units: vol cm3/s
long_name: PCAS Corrected Flow
var_id: PFLWC_LWO
units: none
long_name: PCAS Dispersion (sigma/dbarx)
var_id: DISPP_LWO
units: um
long_name: PCAS Mean Particle Diameter
var_id: DBARP_LWO
units: K
standard_name: air_potential_temperature
long_name: Potential Temperature
var_id: THETA
units: deg_C
long_name: Radiometric Sky/Cloud-Base Temperature
var_id: RSTT
units: deg_C
long_name: Radiometric Surface Temperature
var_id: TTFH2
units: hPa
var_id: QCF
long_name: Raw Dynamic Pressure, Fuselage
units: hPa
long_name: Raw Dynamic Pressure, Fuselage Right
var_id: QCFR
units: hPa
long_name: Raw Dynamic Pressure, Fuselage Right, Corrected
var_id: QCFRC
units: hPa
long_name: Raw Dynamic Pressure, Radome
var_id: QCR
units: hPa
long_name: Raw Dynamic Pressure, Reference
var_id: QCX
units: hPa
standard_name: air_pressure
long_name: Raw Static Pressure, Fuselage
var_id: PSFRD
units: hPa
standard_name: air_pressure
long_name: Raw Static Pressure, Reference
var_id: PSX
units: m
standard_name: altitude
long_name: Reference GPS Altitude (MSL)
var_id: GGALT_GMN
units: m/s
long_name: Reference GPS Ground Speed
var_id: GGSPD
units: m/s
long_name: Reference GPS Ground Speed Vector, East Component
var_id: GGVEW
units: m/s
long_name: Reference GPS Ground Speed Vector, North Component
var_id: GGVNS
units: m
long_name: Reference GPS Height of geoid (MSL) above WGS84 ellipsoid
var_id: GGEOIDHT
units: degree_T
long_name: Reference GPS Track Angle
var_id: GGTRK
standard_name: relative_humidity
units: %
long_name: Relative Humidity
var_id: RHUM
units: #/cm3
long_name: SPP-200 (PCASP) Concentration (per cell) - DMT
var_id: CS200_LWO
units: count
long_name: SPP-200 (PCASP) Raw Accumulation (per cell) - DMT
var_id: AS200_LWO
units: count
long_name: SPP-300 (FSSP-300) Raw Accumulation (per cell) - DMT
var_id: AS300_LWI
units: degree
var_id: SSRD
long_name: Sideslip Angle, Radome Diff. Pressure
units: degree
long_name: Sideslip Angle, Reference
var_id: SSLIP
units: radian
long_name: Solar Azimuth Angle
var_id: SOLAZ
units: radian
long_name: Solar Declination Angle
var_id: SOLDE
units: radian
long_name: Solar Elevation Angle
var_id: SOLEL
long_name: Solar Zenith Angle
standard_name: solar_zenith_angle
units: radian
var_id: SOLZE
units: count
long_name: TSI CN Counter Output
var_id: CNTS
units: deg_C
long_name: Total Temperature, Deiced Wing, Corrected
var_id: TTWHC
units: deg_C
long_name: Total Temperature, Radome Right
var_id: TTRL
units: deg_C
long_name: Total Temperature, Reference
var_id: TTX
units: #/cm3
long_name: UHSAS Concentration (all cells)
var_id: CONCU_RWO
units: #/cm3
long_name: UHSAS Concentration (per cell)
var_id: CUHSAS_RWO
units: #/cm3
long_name: UHSAS Concentration, .1 micron and bigger
var_id: CONCU100_RWO
units: #/cm3
long_name: UHSAS Concentration, .5 micron and bigger
var_id: CONCU500_RWO
units: none
long_name: UHSAS Dispersion (sigma/dbarx)
var_id: DISPU_RWO
units: um
long_name: UHSAS Mean Particle Diameter
var_id: DBARU_RWO
units: count
long_name: UHSAS Raw Count Histogram
var_id: AUHSAS_RWO
units: hPa
long_name: Vertical Differential Pressure, Radome
var_id: ADIFR
units: K
long_name: Virtual Potential Temperature
var_id: THETAV
long_name: Virtual Temperature
units: deg_C
standard_name: virtual_temperature
var_id: TVIR
standard_name: eastward_wind
units: m/s
long_name: Wind Vector, East Component
var_id: UI
units: m/s
long_name: Wind Vector, Lateral Component
var_id: VY
units: m/s
long_name: Wind Vector, Longitudinal Component
var_id: UX
standard_name: northward_wind
units: m/s
long_name: Wind Vector, North Component
var_id: VI
standard_name: upward_air_velocity
units: m/s
long_name: Wind Vector, Vertical Gust Component
var_id: WI
Co-ordinate Variables
standard_name: latitude
units: degree_N
long_name: GPS-Corrected Inertial Latitude
var_id: LATC
standard_name: longitude
units: degree_E
long_name: GPS-Corrected Inertial Longitude
var_id: LONC
standard_name: latitude
units: degree_N
long_name: Reference GPS Latitude
var_id: GGLAT
standard_name: longitude
units: degree_E
long_name: Reference GPS Longitude
var_id: GGLON
standard_name: time
var_id: Time
long_name: time of measurement