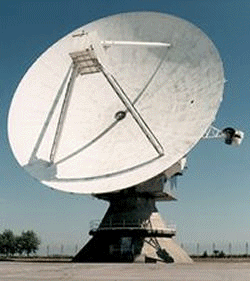 View XML
Chilbolton Facility for Atmospheric and Radio Research (CFARR) Campbell Scientific PWS100 present weather sensor data
Update Frequency:
Continual
Latest Data Update:
2020-04-27
Publication State:
Published
Publication Date:
2013-10-15
Dataset Size:
2.88K Files | 11GB
---
Abstract
The Campbell Scientific PWS100 present weather sensor deployed at the Chilbolton Observatory, Hampshire, detects and classifies precipitation by observing the scattering of a laser beam 20 degrees off the forward direction in the horizontal and vertical planes. The detected signals depend on the size, shape, optical properties, concentration and velocity of the particles. The instrument is mounted approximately 10m above ground on the roof of a cabin at the Chilbolton Observatory site. It is operated continuously. Data include: counts as a function of size of hydrometeors in 300 bins from 0.1 to 30.0 mm, the number of hydrometeors in 9 type categories. visibility, air temperature, relative humidity, rainfall rate, rainfall accumulation, average hydrometeor velocity, average hydrometeor size and reports the World Meteorological Organisation (WMO) present weather code for the site. Data are archived as netCDF files.
Abbreviation: Not defined
Keywords: CFARR, meteorology
---
Details
Previous Info:

No news update for this record

Previously used record identifiers:

http://badc.nerc.ac.uk/view/badc.nerc.ac.uk__ATOM__ACTIVITY_38af5234-35ae-11e3-855a-00163e251233

Access rules:
Data lineage:

Data are collected by 4 radar systems, of which the largest is the 3 GHz Doppler radar (CAMRa), and 4 lidar systems, at Chilbolton Observatory, Hampshire.
Data are prepared by Chilbolton Facility for Atmospheric and Radio Research (CFARR) staff prior to submission to BADC for archiving.

Data Quality:

Data are checked by CFARR staff prior to submission to BADC

File Format:

Data are netCDF formatted
Related Documents
No documents related to this record were found.
Process overview
This dataset was generated by instruments deployed on platforms as listed below.
Instrument/Platform pairings
long_name: Range Of The First Cloud Base From The Lidar
names: Range Of The First Cloud Base From The Lidar
Co-ordinate Variables