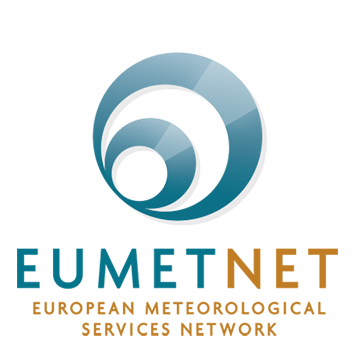 View XML
EUMETNET Sandbox: Met Office WOW data v1
Update Frequency:
Not Planned
Latest Data Update:
2021-10-05
Publication State:
Published
Publication Date:
2021-10-18
Dataset Size:
24 Files | 46GB
---
Abstract
The Met Office WOW V1 dataset contains observations from all Public Weather Stations (PWS) contributing to WOW (Weather Observations Website) within Europe. The dataset is for a single year (2020), made available for use within the EUMETNET Sandbox project. EUMETNET (a grouping of 31 European National Meteorological Services) instigated the EUMETNET Sandbox project to bring novel observations and observations from technology trials and field campaigns to the research community to enable R&D activities.
The data are not quality controlled and are presented in the format provided by the Met Office. The data are provided in a single file per month.
The data were extracted from the WOW database using a latitude/longitude bounding box (North West corner 90N 70W to South East corner 10N 40E) so there are a small number of stations outside of Europe present.
The meteorological values are unchanged from those extracted from the WoW archive. For example, there is no Quality Control of the data, no calibration of the instruments and no unit conversions have been applied.
The data were extracted from the WoW archive by the Met Office operators of the WoW system. The data have not been manipulated to meet any international data format standards. The file names have been modified, from those provided by the Met Office, to contain location, data and status information.
The records for each station are comma separated. Not all sites report all variables, nor at all times. In most cases only the principle meteorological variables, e.g., Air temperature, Wet bulb, etc. are present. For a full list of available parameters within the files see the 'variables' information on this record.
Abbreviation: Not defined
Keywords: EUMETNET, WOW, meteorology, Europe, land, daily, hourly
---
Details
| | |
| --- | --- |
| Previous Info: | No news update for this record |
| Previously used record identifiers: | No related previous identifiers. |
| Access rules: | |
| Data lineage: | Data were extracted from the Met Office WOW (Weather Observers Website) database and prepared by the data provider before upload for archiving at the Centre for Environmental Data Analysis (CEDA). Data were originally provided to WOW by Public Weather Stations (PWS) from a range of sites, mainly in Europe but some further afield. Data were provided with MD5s to allow checking of data during upload and ingest to ensure no corruptions. |
| File Format: | Data are ASCII formatted. |
Process overview
This dataset was generated by instruments deployed on platforms as listed below.
Instrument/Platform pairings
long_name: Agriculture Habitat Damage
names: Agriculture Habitat Damage
long_name: Air Temperature
names: Air Temperature
long_name: Concrete Temp.
names: Concrete Temp.
long_name: Day of Gales
names: Day of Gales
long_name: Day of Hail
names: Day of Hail
long_name: Day of Snow
names: Day of Snow
long_name: Day of Thunder
names: Day of Thunder
long_name: Dew Point
names: Dew Point
long_name: Disruption to Camping Events Leisure Activities
names: Disruption to Camping Events Leisure Activities
long_name: Grass Temp.
names: Grass Temp.
long_name: Ground State
names: Ground State
long_name: Hazards causing Agriculture Habitat Damage
names: Hazards causing Agriculture Habitat Damage
long_name: Hazards causing Disruption to Camping Events Leisure Activities
names: Hazards causing Disruption to Camping Events Leisure Activities
long_name: Hazards causing Personal Health and Safety
names: Hazards causing Personal Health and Safety
long_name: Hazards causing Property or Infrastructure Damage
names: Hazards causing Property or Infrastructure Damage
long_name: Hazards causing Service or Business Disruption
names: Hazards causing Service or Business Disruption
long_name: Hazards causing Travel Disruption
names: Hazards causing Travel Disruption
long_name: Hazards causing Utility Disruption
names: Hazards causing Utility Disruption
long_name: Latitude
names: Latitude
long_name: Longitude
names: Longitude
long_name: Max. Temp. (last 24hr)
names: Max. Temp. (last 24hr)
long_name: Mean Sea-Level Pressure
names: Mean Sea-Level Pressure
long_name: Min. Temp. (last 24hr)
names: Min. Temp. (last 24hr)
long_name: Personal Health and Safety
names: Personal Health and Safety
long_name: Present Weather
names: Present Weather
long_name: Pressure (At Station)
names: Pressure (At Station)
long_name: Property or Infrastructure Damage
names: Property or Infrastructure Damage
long_name: Rainfall Accumulation
names: Rainfall Accumulation
long_name: Rainfall Rate
names: Rainfall Rate
long_name: Relative Humidity
names: Relative Humidity
long_name: Report Date / Time
names: Report Date / Time
long_name: Service or Business Disruption
names: Service or Business Disruption
long_name: Site Id
names: Site Id
long_name: Snow Depth
names: Snow Depth
long_name: Soil Moisture
names: Soil Moisture
long_name: Soil Temp. (at 100cm)
names: Soil Temp. (at 100cm)
long_name: Soil Temp. (at 10cm)
names: Soil Temp. (at 10cm)
long_name: Soil Temp. (at 30cm)
names: Soil Temp. (at 30cm)
long_name: Sunshine
names: Sunshine
long_name: Total Cloud Cover
names: Total Cloud Cover
long_name: Travel Disruption
names: Travel Disruption
long_name: Utility Disruption
names: Utility Disruption
long_name: Visibility
names: Visibility
long_name: Weather Diary
names: Weather Diary
long_name: Wet Bulb
names: Wet Bulb
long_name: Wind Direction
names: Wind Direction
long_name: Wind Gust
names: Wind Gust
long_name: Wind Gust Direction
names: Wind Gust Direction
long_name: Wind Speed
names: Wind Speed
long_name: v1_Coastal
names: v1_Coastal
long_name: v1_Flood
names: v1_Flood
long_name: v1_Ice
names: v1_Ice
long_name: v1_Landslide
names: v1_Landslide
long_name: v1_Lightning
names: v1_Lightning
long_name: v1_Other
names: v1_Other
long_name: v1_PoorVisibility
names: v1_PoorVisibility
long_name: v1_Snow
names: v1_Snow
long_name: v1_Wildfire
names: v1_Wildfire
long_name: v1_Wind
names: v1_Wind
Co-ordinate Variables