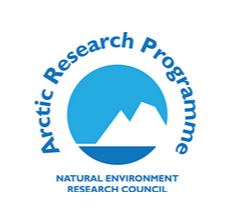 View XML
ACCACIA: Met Office UM Model output
Update Frequency:
Not Planned
Publication State:
Published
Publication Date:
2014-09-10
---
Abstract
ACCACIA was part of the NERC Arctic research programme. (NERC Reference: NE/I028858/1). ACCACIA aimed to improve our understanding of aerosol-cloud interactions in the Arctic, and the potential changes and feedbacks that may result from decreasing Arctic sea ice cover in the future. In situ measurements have been made during two field campaigns utilising ship-based measurements of surface aerosol sources and airborne measurements of aerosol and cloud microphysical properties, boundary layer dynamics, and radiative forcing. The observations have been complemented by modelling studies on a range of scales: from explicit aerosol and cloud microphysics process modelling, through large eddy simulation and mesoscale models, up to global climate models.
This dataset contains measurements from the Met Office UM (Unified Model) model.
Abbreviation: ARP-ACCACIA-UM
Keywords: ACCACIA, Unified Model, UM, Met Office
---
Details
| | |
| --- | --- |
| Previous Info: | No news update for this record |
| Previously used record identifiers: | http://badc.nerc.ac.uk/view/badc.nerc.ac.uk__ATOM__ACTIVITY_0cf4ffe0-3909-11e4-94b4-00163e251233 |
| Access rules: | |
| Data lineage: | Data were produced by the project participants before delivery for archiving at the British Atmospheric Data Centre. |
| File Format: | Data are PP formatted |
Related Documents
No documents related to this record were found.
Process overview
This dataset was generated by the
computation
detailed below.
| | |
| --- | --- |
| Title | Met Office operational unified model (UM) deployed on unknown computer |
| Abstract | This computation involved: Met Office operational unified model (UM). |
| Input Description | None |
| Output Description | None |
| Software Reference | None |
No variables found.