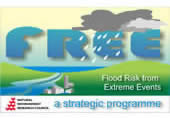 View XML
Flood Risk for Extreme Events (FREE) The Flood Action Team (FLoAT): Aerial images of Tewkesbury area, 24-31 July 2007
Update Frequency:
Not Planned
Latest Data Update:
2008-09-12
Publication State:
Published
Publication Date:
2010-09-15
Dataset Size:
1.4K Files | 259GB
---
Abstract
The Flood Action Team (FLoAT) project is intended to collate a variety of data collected during the June and July 2007 Flood events in the UK (e.g. Tewkesbury event in 2007). This project is funded by the Natural Environment Research Council (NERC) - project Ref. R8/H12/69 - through the Flood Risk for Extreme Events (FREE) NERC directed mode programme. Aerial images of the Tewkesbury area, which include the river Severn and the river Avon, were collected during the flood events of summer 2007.
Abbreviation: Not defined
Keywords: FREE, FLoAT, Flooding, Images
---
Details
| | |
| --- | --- |
| Previous Info: | No news update for this record |
| Previously used record identifiers: | http://badc.nerc.ac.uk/view/badc.nerc.ac.uk__ATOM__ACTIVITY_a2210a20-c110-11df-9507-00e081470264 |
| Access rules: | |
| Data lineage: | Tewkesbury Aerial images collected during the June and July 2007 were supplied by UML, Cambridge University in 2010, to the BADC for archiving. |
| Data Quality: | Unknown. |
| File Format: | Images are JPG formatted |
Related Documents
No documents related to this record were found.
Process overview
This dataset was generated by instruments deployed on platforms as listed below.
Instrument/Platform pairings
Mobile platform operations
No variables found.