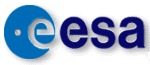 View XML
ENVISAT satellite: Advanced Synthetic Aperture Radar (ASAR) data
Update Frequency:
Unknown
Latest Data Update:
2007-02-27
Publication State:
Published
Publication Date:
2007-08-09
Dataset Size:
95 Files | 4GB
---
Abstract
The European Space Agency's Synthetic Aperture Radar (SAR) instruments have been flown on board ERS-1, ERS-2 and the Advanced SAR (ASAR) on board Envisat. The ERS-1, ERS-2 and Envisat satellites, launched in 1991, 1995 and 2002 respectively, are ESA multi-payload, Earth observation satellites.
This dataset contains Advanced Synthetic Aperture Radar(ASAR) data from the European Remote Sensing satellites ERS-1 and ERS-2, and Advanced SAR data from Envisat.
The ERS-1 mission began in 1991 and ended in 2000, and ERS-2 and Envisat are still ongoing. SAR provides high resolution images, ocean wave spectra data and wind direction vector data. They are available through the NEODC to UK based students only.
Abbreviation: Not defined
Keywords: ESA, SAR, satellite
---
Details
| | |
| --- | --- |
| Previous Info: | No news update for this record |
| Previously used record identifiers: | http://badc.nerc.ac.uk/view/neodc.nerc.ac.uk__ATOM__dep_11866669525419913 |
| Access rules: | |
| Data lineage: | Data collected and prepared by ESA before a copy was obtained directly from ESA by NEODC for use by UK student community |
| Data Quality: | Data were prepared by ESA. Refer to ESA documentation for quality statement |
| File Format: | Data are tar formatted |
Related Documents
No documents related to this record were found.
Process overview
This dataset was generated by a combination of instruments deployed on platforms and computations as detailed below.
Instrument/Platform pairings
Mobile platform operations
Computation Element: 1
| | |
| --- | --- |
| Title | Satellite deployed on Envisat |
| Abstract | Envisat. |
| Input Description | None |
| Output Description | None |
| Software Reference | None |
long_name: Engineering
names: Engineering
long_name: Radar
gcmd_url: http://vocab.ndg.nerc.ac.uk/term/P041/4/H420
gcmd_keyword: EARTH SCIENCE > Spectral/Engineering > Radar
names: EARTH SCIENCE > Spectral/Engineering > Radar, http://vocab.ndg.nerc.ac.uk/term/P041/4/H420
gcmd_url: http://vocab.ndg.nerc.ac.uk/term/P141/4/GVAR0673
gcmd_keyword: Radar Imagery
long_name: Radar Imagery
names: http://vocab.ndg.nerc.ac.uk/term/P141/4/GVAR0673, Radar Imagery
Co-ordinate Variables