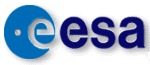 View XML
ESA Water Visible Absorption Cross-Section measurements
Update Frequency:
Not Planned
Latest Data Update:
2001-10-10
Publication State:
Published
Publication Date:
2007-02-20
Dataset Size:
3 Files | 4MB
---
Abstract
The 'Measurement of H2O Absorption Cross-Sections for the Exploitation of GOME' project is a European Space Agency (ESA) funded study. The GOME (Global Ozone Monitoring Experiment) instruments are downward-viewing satellite-borne spectrometers. The study, undertaken between April 1999 and August 2000, has significantly improved knowledge of the absorption cross-sections and line parameters for water vapour in the near-infrared and visible spectral regions through a powerful combination of laboratory measurements, spectral analysis, and theoretical calculations. The dataset contains distributions and vertical profiles of atmospheric chemical species (in particular ozone) as well as the distribution of trace atmospheric species. This dataset is public.
Abbreviation: Not defined
Keywords: ESA-WV, Water Vapour
---
Details
Previous Info:

No news update for this record

Previously used record identifiers:

http://badc.nerc.ac.uk/view/badc.nerc.ac.uk__ATOM__dep_1172012066315239

http://badc.nerc.ac.uk/view/badc.nerc.ac.uk__ATOM__dep_11720125289715245

Access rules:
Data lineage:

Data acquired from the Molecular Spectroscopy Facility (MSF) at the STFC Rutherford Appleton Laboratory (RAL) for archiving at the BADC.

Data Quality:

Research data

File Format:

Data are Hitran 1996 formatted
Process overview
This dataset was generated by instruments deployed on platforms as listed below.
Instrument/Platform pairings
long_name: Water Vapor
gcmd_url: http://vocab.ndg.nerc.ac.uk/term/P141/4/GVAR0943
gcmd_keyword: Water Vapor
names: Water Vapor, http://vocab.ndg.nerc.ac.uk/term/P141/4/GVAR0943
Co-ordinate Variables