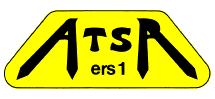 View XML
Along Track Scanning Radiometer (ATSR-1) data from the European Remote Sensing satellite (ERS-1)
Update Frequency:
Not Planned
Latest Data Update:
1995-11-10
Publication State:
Published
Publication Date:
2007-03-20
Dataset Size:
1.82K Files | 1GB
---
Abstract
An infra-red radiometer capable of measuring sea surface temperature to better than 0.3K. The cd-rom dataset consists of two data products: (a) Spatially averaged sea surface temperatures (ASSTs) and (b) Time averaged global maps. The ASSTs are provided daily in half-degree cells together with temporal and positional information. The data cover the period August 1991 to July 1995.
Abbreviation: Not defined
Keywords: OCEANTEMPERATURE, OCEANS
---
Details
| | |
| --- | --- |
| Previous Info: | No news update for this record |
| Previously used record identifiers: | http://badc.nerc.ac.uk/view/badc.nerc.ac.uk__ATOM__dep_1174351131718195 |
| Access rules: | |
| Data lineage: | The data were collected by the first Along-Track Scanning Radiometer (ATSR-1) launched on the ESA (European Space Agency) remote sensing satellite (ERS-1) in July 1991. CD-ROM obtained from the ATSR group at the Rutherford Appleton Laboratory and stored at the BADC. |
| Data Quality: | Please see documentation on the CD-ROM. |
| File Format: | The data are stored as 2-byte and 4-byte integers in fixed-length records. The choice of this simple format means that it should be a relatively simple matter to read the data on a variety of different computer set-ups and operating systems. Software is provided on the CDs to read and plot the data. |
Related Documents
No documents related to this record were found.
Process overview
This dataset was generated by a combination of instruments deployed on platforms and computations as detailed below.
Instrument/Platform pairings
Mobile platform operations
Computation Element: 1
| | |
| --- | --- |
| Title | DETAILS NEEDED - COMPUTATION CREATED FOR SATELLITE COMPOSITE. deployed on European Remote Sensing satellite (ERS-1) |
| Abstract | This computation involved: DETAILS NEEDED - COMPUTATION CREATED FOR SATELLITE COMPOSITE. deployed on European Remote Sensing satellite (ERS-1). European Remote Sensing satellite, ERS-1, launched in 1991, was ESA's first Earth Observation satellite (polar orbiting); it carried a comprehensive payload including an imaging Synthetic Aperture Radar (SAR), a radar altimeter and other powerful instruments to measure ocean surface temperature and winds at sea. ERS-2, which overlapped with ERS-1, was launched in 1995 with an additional sensor for atmospheric ozone research. ERS 1 was taken out of action in 2000 after nine years of service. <div property="cedacat:introduction"> <div class="introduction">Introduction</div> <p>European Remote Sensing satellite, ERS-1, launched in 1991, was ESA's first Earth Observation satellite (polar orbiting); it carried a comprehensive payload including an imaging Active Microwave Instrument-Synthetic Aperture Radar (AMI-SAR), a radar altimeter and other powerful instruments to measure ocean surface temperature and winds at sea. ERS-2, which overlapped with ERS-1, was launched in 1995 with an additional sensor for atmospheric ozone research. ERS 1 was taken out of action in 2000 after nine years of service.</p> <h3>Orbital Parameters</h3> <table border="0"> <tbody> <tr> <th>Launch</th> <td>1991-07-17</td> </tr> <tr> <th>Orbit type</th> <td>Polar, sun-synchronous</td> </tr> <tr> <th>Orbital Period</th> <td>100 minutes</td> </tr> <tr> <th>Repeat Period</th> <td>35 days</td> </tr> <tr> <th>Altitude</th> <td>782–785km</td> </tr> <tr> <th>Inclination</th> <td>98.5 degrees</td> </tr> </tbody> </table> </div> |
| Input Description | None |
| Output Description | None |
| Software Reference | None |
gcmd_keyword: Sea Surface Temperature
gcmd_url: http://vocab.ndg.nerc.ac.uk/term/P141/4/GVAR0728
long_name: Sea Surface Temperature
names: Sea Surface Temperature, http://vocab.ndg.nerc.ac.uk/term/P141/4/GVAR0728
long_name: Sea Surface Temperature Maps
names: Sea Surface Temperature Maps
Co-ordinate Variables