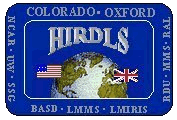 View XML
HIRDLS: Level 3 atmospheric chemical and temperature measurements
Update Frequency:
Not Planned
Publication State:
Published
Publication Date:
2003-12-10
---
Abstract
HIRDLS was a mid-infrared limb-scanning radiometer (21 channels from 6.12 to 17.76 µm and provided sounding observations to observe the lower stratosphere with improved sensitivity and accuracy. HIRDLS was carried on the Aura mission, part of the A-train procession of polar orbiting satellites forming part of NASA's Earth Observing System (EOS).
This dataset contains level 3 data of the global distributions of temperature, clouds, aerosols, and 10 trace species O3, H2O, CH4, N2O, NO2, HNO3, N2O5, CFC11, CFC12, and ClONO2 in the stratosphere and upper troposphere at high vertical and horizontal resolution in the Earth's atmosphere between about 8 and 100 km, from the High Resolution Dynamics Limb Sounder (HIRDLS) instrument.
Abbreviation: Not defined
Keywords: HIRDLS, temperature, aerosol, chemistry
---
Details
| | |
| --- | --- |
| Previous Info: | No news update for this record |
| Previously used record identifiers: | No related previous identifiers. |
| Access rules: | |
| Data lineage: | Data received by the ground station, was processed at the HIRDLS Science Investigator-led University of Boulder Science Processing Suite (SIPS) before being archived at the Goddard Earth Sciences Data and informations Services Center (GES DISC). The BADC has mirrored the data stored in the GES DISC for ease of access. |
| Data Quality: | Please documentation provided as part of this dataset. |
| File Format: | Data are HDF 5 formatted |
Related Documents
No documents related to this record were found.
Process overview
This dataset was generated by a combination of instruments deployed on platforms and computations as detailed below.
Instrument/Platform pairings
Mobile platform operations
Computation Element: 1
| | |
| --- | --- |
| Title | Deployed on EOS-AURA |
| Abstract | Deployed on EOS-AURA. |
| Input Description | None |
| Output Description | None |
| Software Reference | None |
long_name: Air Temperature
gcmd_url: http://vocab.ndg.nerc.ac.uk/term/P141/4/GVAR0027
gcmd_keyword: Air Temperature
names: Air Temperature, http://vocab.ndg.nerc.ac.uk/term/P141/4/GVAR0027
alt_names: ['Trichlorofluoromethane']
long_name: CFC-11
names: Trichlorofluoromethane
alt_names: ['Dichlorodifluoromethane']
long_name: CFC-12
names: Dichlorodifluoromethane
long_name: Carbon And Hydrocarbon Compounds
names: Carbon And Hydrocarbon Compounds
long_name: Chlorofluorocarbons
gcmd_url: http://vocab.ndg.nerc.ac.uk/term/P041/4/G146
gcmd_keyword: EARTH SCIENCE > Atmosphere > Atmospheric Chemistry/Halons and Halogens > Chlorofluorocarbons
names: EARTH SCIENCE > Atmosphere > Atmospheric Chemistry/Halons and Halogens > Chlorofluorocarbons, http://vocab.ndg.nerc.ac.uk/term/P041/4/G146
long_name: ClONO2
alt_names: ['Chlorine Nitrate']
names: Chlorine Nitrate
long_name: Halons And Halogens
names: Halons And Halogens
long_name: Methane
gcmd_url: http://vocab.ndg.nerc.ac.uk/term/P041/4/G138
gcmd_keyword: EARTH SCIENCE > Atmosphere > Atmospheric Chemistry/Carbon and Hydrocarbon Compounds > Methane
names: EARTH SCIENCE > Atmosphere > Atmospheric Chemistry/Carbon and Hydrocarbon Compounds > Methane, http://vocab.ndg.nerc.ac.uk/term/P041/4/G138
long_name: N2O5
alt_names: ['Dinitrogen']
names: Dinitrogen
long_name: Nitric Acid
gcmd_url: http://vocab.ndg.nerc.ac.uk/term/P141/4/GVAR0554
gcmd_keyword: Nitric Acid
names: http://vocab.ndg.nerc.ac.uk/term/P141/4/GVAR0554, Nitric Acid
long_name: Nitrogen Compounds
gcmd_url: http://vocab.ndg.nerc.ac.uk/term/P141/4/GVAR0558
gcmd_keyword: Nitrogen Compounds
names: Nitrogen Compounds, http://vocab.ndg.nerc.ac.uk/term/P141/4/GVAR0558
long_name: Nitrogen Dioxide
gcmd_url: http://vocab.ndg.nerc.ac.uk/term/P141/4/GVAR0559
gcmd_keyword: Nitrogen Dioxide
names: Nitrogen Dioxide, http://vocab.ndg.nerc.ac.uk/term/P141/4/GVAR0559
long_name: Nitrogen Oxides
gcmd_url: http://vocab.ndg.nerc.ac.uk/term/P141/4/GVAR0560
gcmd_keyword: Nitrogen Oxides
names: http://vocab.ndg.nerc.ac.uk/term/P141/4/GVAR0560, Nitrogen Oxides
long_name: Nitrous Oxide
gcmd_url: http://vocab.ndg.nerc.ac.uk/term/P141/4/GVAR0561
gcmd_keyword: Nitrous Oxide
names: http://vocab.ndg.nerc.ac.uk/term/P141/4/GVAR0561, Nitrous Oxide
long_name: Oxygen Compounds
names: Oxygen Compounds
long_name: Ozone
gcmd_url: http://vocab.ndg.nerc.ac.uk/term/P041/4/G164
gcmd_keyword: EARTH SCIENCE > Atmosphere > Atmospheric Chemistry/Oxygen Compounds > Ozone
names: EARTH SCIENCE > Atmosphere > Atmospheric Chemistry/Oxygen Compounds > Ozone, http://vocab.ndg.nerc.ac.uk/term/P041/4/G164
long_name: Particulate Matter
gcmd_url: http://vocab.ndg.nerc.ac.uk/term/P141/4/GVAR0612
gcmd_keyword: Particulate Matter
names: Particulate Matter, http://vocab.ndg.nerc.ac.uk/term/P141/4/GVAR0612
long_name: Trace Gases
names: Trace Gases
long_name: Trace Species
names: Trace Species
long_name: Water Vapor
gcmd_url: http://vocab.ndg.nerc.ac.uk/term/P141/4/GVAR0943
gcmd_keyword: Water Vapor
names: Water Vapor, http://vocab.ndg.nerc.ac.uk/term/P141/4/GVAR0943
Co-ordinate Variables