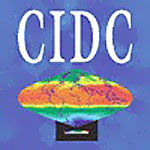 ---
View XML
CIDC: Volume 3- Radiation and Cloud measurements
Update Frequency:
Not Planned
Publication State:
Published
Publication Date:
2007-02-10
---
Abstract
In Autumn 1995, the Goddard Distributed Active Archive Center (GDAAC) compiled the Climatology Interdisciplinary Data Collection (CIDC) to facilitate interdisciplinary studies related to climate and global change. This data collection has been produced in collaboration with the Center for Earth Observing and Space Research (CEOSR), Institute for Computational Sciences and Informatics (CSI), and George Mason University. It was designed for the study of global change, seasonal to interannual climate change, and other phenomena that require from one to dozens of interacting parameters. This dataset contains radiation and cloud measurements.
Abbreviation: Not defined
Keywords: CIDC, Radiation, Clouds
---
Details
Previous Info:

No news update for this record

Previously used record identifiers:

http://badc.nerc.ac.uk/view/badc.nerc.ac.uk__ATOM__dep_11710667000614276

http://badc.nerc.ac.uk/view/badc.nerc.ac.uk__ATOM__dep_11710675475414292

http://badc.nerc.ac.uk/view/badc.nerc.ac.uk__ATOM__dep_1171066907614282

Access rules:
Data lineage:

Data collaged by NASA to form dataset and produced on CD-ROM. A copy of the data were then obtained by BADC and made available through the BADC website to assist wider use

Data Quality:

Data collated and reformatted by NASA. See included documentation regarding data processing and quality statements

File Format:

Data are binary formatted
Related Documents
No documents related to this record were found.
Process overview
This dataset was generated by a combination of instruments deployed on platforms and computations as detailed below.
Computation Element: 1
| | |
| --- | --- |
| Title | Bishop and Rossow's fast radiative algorithm version 2 deployed on NASA Goddard Institute for Space Studies (GISS) |
| Abstract | This computation involved: Bishop and Rossow's fast radiative algorithm version 2 deployed on NASA Goddard Institute for Space Studies (GISS). Bishop and Rossow (1991) developed a fast radiative transfer algorithm for calculating the downwelling surface solar irradiance which uses the total cloud amount from the International Satellite Cloud Climatology Project(ISCCP) as an important input parameter.Their algorithm has gone through three versions, reprocessing using the version 3 algorithm is in progress. |
| Input Description | None |
| Output Description | None |
| Software Reference | None |
Computation Element: 2
| | |
| --- | --- |
| Title | ISCCP-C2 products processing deployed on NASA Goddard Institute for Space Studies (GISS) |
| Abstract | This computation involved: ISCCP-C2 products processing deployed on NASA Goddard Institute for Space Studies (GISS). A combination of satellite-measured radiances, ice/snow cover dataset and TOVS atmospheric temperature/humidity are used by the International Satellite Cloud Climatology Project (ISSCP) to produce a global dataset on cloud and surface variables. Operational data collection and processing for ISCCP have been underway since July 1983. The NASA Goddard Institute for Space Studies (GISS), at Columbia University in New York City, is a laboratory of the Earth Sciences Division of NASA's Goddard Space Flight Center and a unit of the Columbia University Earth Institute. Research at GISS emphasizes a broad study of global climate change. |
| Input Description | None |
| Output Description | None |
| Software Reference | None |
Computation Element: 3
| | |
| --- | --- |
| Title | ISCCP-D2 products processing deployed on NASA Goddard Institute for Space Studies (GISS) |
| Abstract | This computation involved: ISCCP-D2 products processing deployed on NASA Goddard Institute for Space Studies (GISS). A combination of satellite-measured radiances, TOVS atmospheric temperature/humidity and ice/snow data are used by the International Satellite Cloud Climatology Project (ISCCP) to produce a global dataset on cloud and surface variables. |
| Input Description | None |
| Output Description | None |
| Software Reference | None |
long_name: Clouds
gcmd_name: EARTH SCIENCE > Atmosphere > Clouds
gcmd_url: http://vocab.ndg.nerc.ac.uk/term/P041/4/H333
names: http://vocab.ndg.nerc.ac.uk/term/P041/4/H333, EARTH SCIENCE > Atmosphere > Clouds
long_name: Total Radiation
names: Total Radiation
Co-ordinate Variables