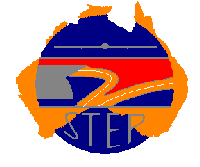 View XML
Stratosphere-Troposphere Exchange Project (STEP): Airborne trace gas and aerosol measurements during flight 10 of the NASA ER-2 aircraft
Update Frequency:
Not Planned
Latest Data Update:
1998-07-24
Publication State:
Published
Publication Date:
1988-12-10
Dataset Size:
12 Files | 3MB
---
Abstract
Data from the flight 10 of 17 from the NASA/NOAA aircraft campaign based in Darwin, Australia in January and February 1987. Designed to investigate mechanisms of equatorial stratosphere-troposphere exchange. Measurements include trace gases and aerosol in cloud free and cloud dominated conditions. This dataset is public.
Citable as:
National Aeronautics and Space Administration; NASA Ames Research Center; National Oceanic and Atmospheric Administration; Gaines, S.E.; Hipskind, S. (1988): Stratosphere-Troposphere Exchange Project (STEP): Airborne trace gas and aerosol measurements during flight 10 of the NASA ER-2 aircraft. NCAS British Atmospheric Data Centre,
date of citation
.
https://catalogue.ceda.ac.uk/uuid/6915e14068c44feea1834b42d6da9598
Abbreviation: Not defined
Keywords: STEP, Aerosols, Aircraft
---
Details
| | |
| --- | --- |
| Previous Info: | No news update for this record |
| Previously used record identifiers: | No related previous identifiers. |
| Access rules: | |
| Data lineage: | Data collected onboard the NASA ER-2 aircraft in January and February, 1987 based in Darwin, Australia, and processed by members of the STEP project before publication on CD-ROM. A copy of the data was obtained by the BADC to assist in data discovery. |
| Data Quality: | Data were collected and prepared by the STEP project partners. See documentation for further details. |
| File Format: | Data are NASA Ames formatted |
Related Documents
No documents related to this record were found.
Process overview
This dataset was generated by instruments deployed on platforms as listed below.
Instrument/Platform pairings
Mobile platform operations
long_name: Aerosol Particle Properties
gcmd_url: http://vocab.ndg.nerc.ac.uk/term/P141/4/GVAR0019
gcmd_keyword: Aerosol Particle Properties
names: Aerosol Particle Properties, http://vocab.ndg.nerc.ac.uk/term/P141/4/GVAR0019
long_name: Air Temperature
gcmd_keyword: Air Temperature
gcmd_url: http://vocab.ndg.nerc.ac.uk/term/P141/4/GVAR0027
names: Air Temperature, http://vocab.ndg.nerc.ac.uk/term/P141/4/GVAR0027
long_name: Atmospheric Pressure Measurements
gcmd_url: http://vocab.ndg.nerc.ac.uk/term/P141/4/GVAR0067
gcmd_keyword: Atmospheric Pressure Measurements
names: Atmospheric Pressure Measurements, http://vocab.ndg.nerc.ac.uk/term/P141/4/GVAR0067
long_name: Be-7
names: Be-7
gcmd_keyword: Brightness Temperature
long_name: Brightness Temperature
gcmd_url: http://vocab.ndg.nerc.ac.uk/term/P141/4/GVAR0104
names: Brightness Temperature, http://vocab.ndg.nerc.ac.uk/term/P141/4/GVAR0104
long_name: Carbon And Hydrocarbon Compounds
names: Carbon And Hydrocarbon Compounds
long_name: Carbon Monoxide
gcmd_url: http://vocab.ndg.nerc.ac.uk/term/P141/4/GVAR0112
gcmd_keyword: Carbon Monoxide
names: http://vocab.ndg.nerc.ac.uk/term/P141/4/GVAR0112, Carbon Monoxide
gcmd_keyword: Cloud Condensation Nuclei
long_name: Cloud Condensation Nuclei
gcmd_url: http://vocab.ndg.nerc.ac.uk/term/P141/4/GVAR0140
names: http://vocab.ndg.nerc.ac.uk/term/P141/4/GVAR0140, Cloud Condensation Nuclei
gcmd_keyword: EARTH SCIENCE > Atmosphere > Atmospheric Water Vapor > Humidity
long_name: Humidity
gcmd_url: http://vocab.ndg.nerc.ac.uk/term/P041/4/G239
names: http://vocab.ndg.nerc.ac.uk/term/P041/4/G239, EARTH SCIENCE > Atmosphere > Atmospheric Water Vapor > Humidity
long_name: Humidity Mixing Ratio
names: Humidity Mixing Ratio
long_name: NOY
names: NOY
gcmd_keyword: Nitrogen Compounds
gcmd_url: http://vocab.ndg.nerc.ac.uk/term/P141/4/GVAR0558
long_name: Nitrogen Compounds
names: Nitrogen Compounds, http://vocab.ndg.nerc.ac.uk/term/P141/4/GVAR0558
long_name: Nitrogen Oxides
gcmd_keyword: Nitrogen Oxides
gcmd_url: http://vocab.ndg.nerc.ac.uk/term/P141/4/GVAR0560
names: http://vocab.ndg.nerc.ac.uk/term/P141/4/GVAR0560, Nitrogen Oxides
long_name: Oxygen Compounds
names: Oxygen Compounds
gcmd_url: http://vocab.ndg.nerc.ac.uk/term/P041/4/G164
gcmd_keyword: EARTH SCIENCE > Atmosphere > Atmospheric Chemistry/Oxygen Compounds > Ozone
long_name: Ozone
names: EARTH SCIENCE > Atmosphere > Atmospheric Chemistry/Oxygen Compounds > Ozone, http://vocab.ndg.nerc.ac.uk/term/P041/4/G164
long_name: P-32
alt_names: ['Particulte Matter 32 microns']
names: Particulte Matter 32 microns
long_name: Particle Number Concentration
names: Particle Number Concentration
long_name: Radon
alt_names: ['RN']
names: RN
long_name: Trace Elements
gcmd_keyword: Trace Elements
gcmd_url: http://vocab.ndg.nerc.ac.uk/term/P141/4/GVAR0885
names: Trace Elements, http://vocab.ndg.nerc.ac.uk/term/P141/4/GVAR0885
gcmd_keyword: Trace Metals
gcmd_url: http://vocab.ndg.nerc.ac.uk/term/P141/4/GVAR0888
long_name: Trace Metals
names: http://vocab.ndg.nerc.ac.uk/term/P141/4/GVAR0888, Trace Metals
long_name: Upper Level Winds
gcmd_url: http://vocab.ndg.nerc.ac.uk/term/P141/4/GVAR0909
gcmd_keyword: Upper Level Winds
names: http://vocab.ndg.nerc.ac.uk/term/P141/4/GVAR0909, Upper Level Winds
long_name: Vertical Gradient Of Temperature
names: Vertical Gradient Of Temperature
long_name: Vertical Velocity
names: Vertical Velocity
gcmd_url: http://vocab.ndg.nerc.ac.uk/term/P141/4/GVAR0920
gcmd_keyword: Vertical Wind Motion
long_name: Vertical Wind Motion
names: http://vocab.ndg.nerc.ac.uk/term/P141/4/GVAR0920, Vertical Wind Motion
long_name: Wind Direction
names: Wind Direction
long_name: Windspeed
names: Windspeed
Co-ordinate Variables